LOS ANGELES, CA, February 7, 2022 — With a visceral approach that combines years of classical training with an affinity for hard rock and heavy metal from his time as the drummer of Cinderella, film and television composer Fred Coury [The Nightshift, Almost Paradise] has developed a unique, yet versatile style that often finds him pushing the boundaries of what a conventional orchestral can sound like. His latest score for the SyFy channel series The Ark found him looking for ways to get raw, darker sounds without abandoning his core instrumental language. Fittingly, Coury found exactly what he needed in Orchestral Tools' Metropolis Ark series and has now made the sample library his go-to pallet for scoring.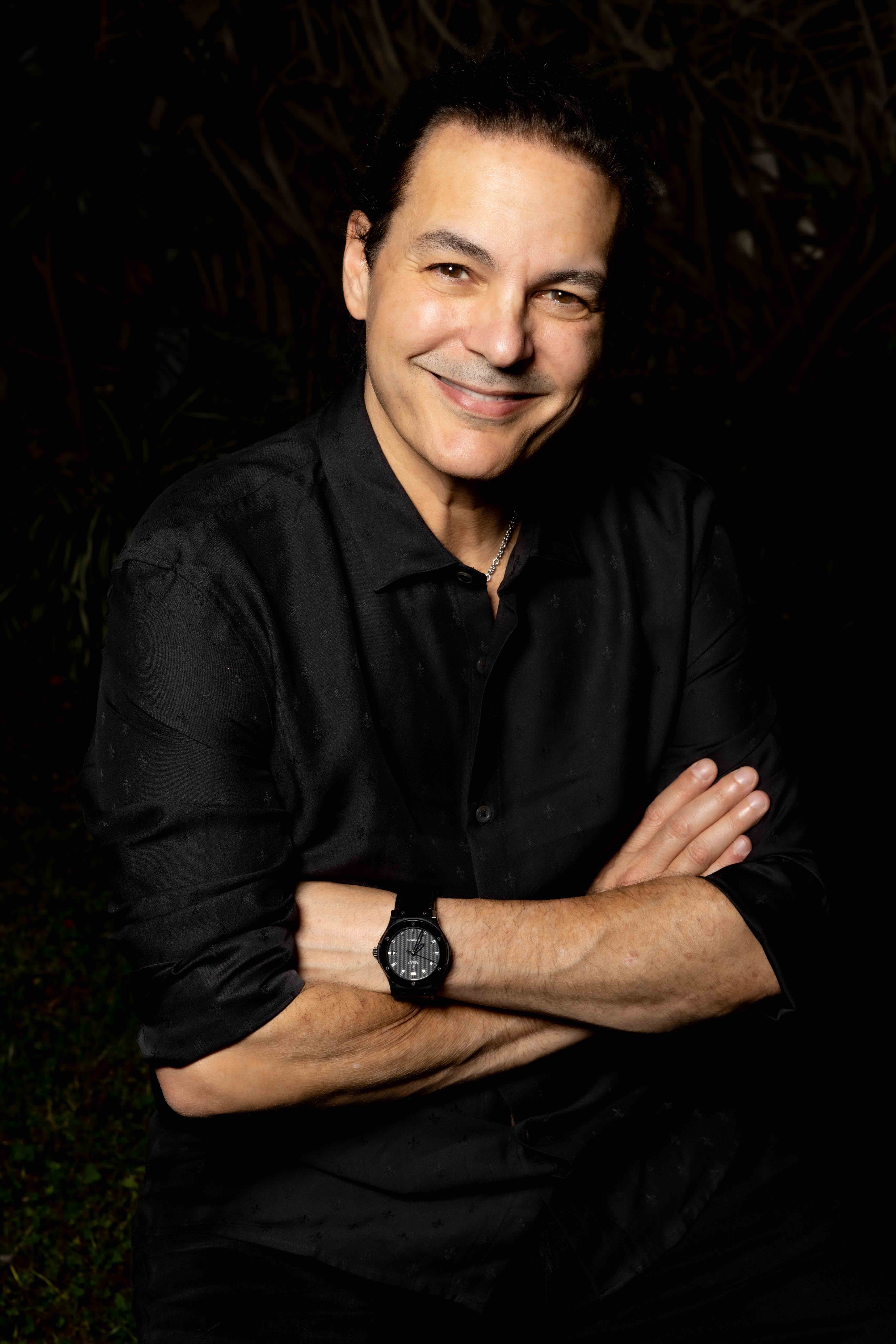 Classical sounds with a heavy approach
​Coury's mixed musical background in classical and rock music has manifested in what he describes as 'a violent sounding' approach to the instruments in his scores. Drawing many parallels between the two musical worlds, Coury has sought to bring the sonic approach of the latter more into the world of the former. "I find that the tonal templates I'm most drawn to are more aggressive sounding with orchestral sounds—drier mixes, tighter strings, harder hitting drums," he said. "It's a very 'rock' approach, so whenever I've worked with a live orchestra I've always instructed them to really dig in and 'beat up' their instruments to get the sounds that I'm after. As you can imagine, that direction isn't always appreciated by the players!"
The challenge of doing so sonically in a way that satisfied him found Coury seeking out sample libraries that could further augment this approach. After first using Orchestral Tools libraries on Almost Paradise, Coury found what he was looking for in the Metropolis Ark series. "It was very difficult to find these sounds, so I was immediately impressed when I first started using Metropolis Ark," he said. "These sounds were immediately deep and powerful in a way that I related to. I can get the sounds as dry and tight as I want without losing that epic quality. It was like they had been made just for me."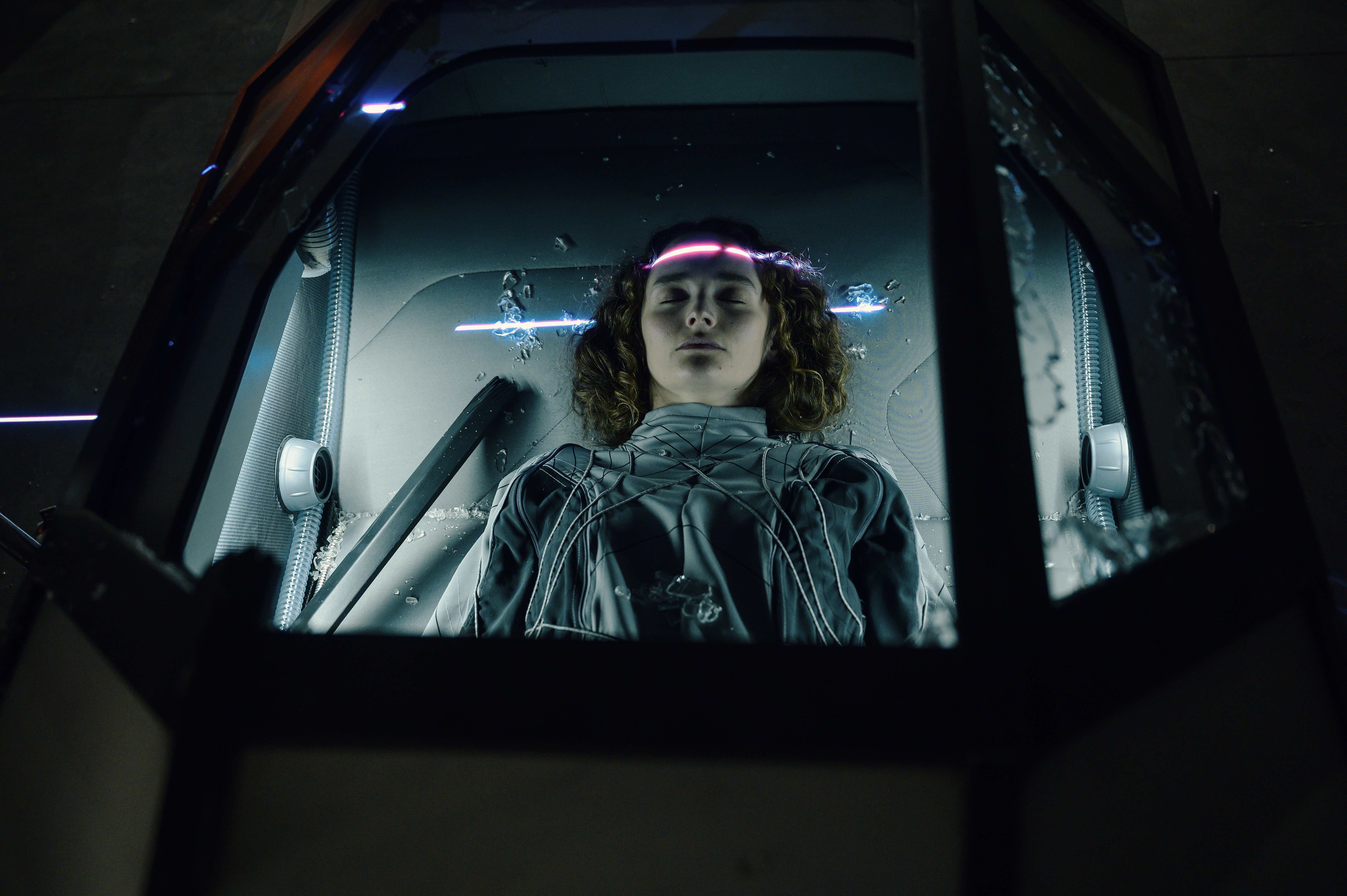 Ark meets The Ark
​Coury's use of Metropolis Ark on The Ark may have started as a coincidence, but the atypical demands of the show's score found him digging deeper into its capabilities. Eschewing the sweeping, romantic 'space opera' style that has been traditionally mated to deep-space fare, Coury was given the challenge of creating something darker and colder to suit the tense atmosphere of the show. "They really wanted me to start discovering new lands, musically," he explained. "Avoiding big drums in the action scenes, avoiding lush, washed out sounds that you might typically associate with a space show. This really suited my dry, in-your-face, approach, and Metropolis Ark was perfect for that."
"It came down to being very creative—taking the high strings from Ark 5 for example and doing a pizzicato thing like Bartok—to find new ways of sounding percussive. I was able to immediately make it work with these libraries though, and it made the process so much more enjoyable."
Coury's main sonic palettes for The Ark are drawn specifically from Metropolis Ark 3, 4, and 5 augmented with sounds from Orchestral Tools' Amber and Junkie XL Brass. The combination of all of these has given him a vast range of dynamic textures that he utilizes to their fullest with Orchestral Tools' SINEplayer. "The ability to mix and match the mic positions of the instruments in SINE really makes a big difference when it comes to adding dynamics to a score," he said. "I'm able to fine-tune all of these sounds together—often 16 instances or more at once without any workflow issues—and can be as soft or as insanely violent sounding as I want. These libraries really have become the sound of the show."
"I'm lucky I get to do this, create the sounds that are the heartbeat and emotion of a show like this," he continued. "Having the right tools to do that makes that job so much more intuitive and fun. Orchestral Tools make these libraries properly, and there's nothing I've found of theirs so far that I haven't loved."
All photos from The Ark credited to Aleksandar Letic/Ark TV Holdings, Inc./SYFY
For more information about Orchestral Tools please visit: https://www.orchestraltools.com/
About Orchestral Tools
​Orchestral Tools makes premium-quality sampled instruments for professional composers. Notable libraries include the Berlin Series, Metropolis Ark, Tallinn, Tom Holkenborg's Brass and Percussion, created in collaboration with composer Tom Holkenborg, and Phoenix Orchestra, created in collaboration with composers Harry Gregson-Williams and Richard Harvey. Originally founded in 2005 by Hendrik Schwarzer, Orchestral Tools operates internationally from its base in Germany, with offices in Freiburg and Berlin.
Latest posts by Hummingbird Media, Inc.
(see all)