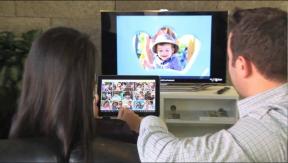 Atlanta – CE and custom-install distributor Wave Electronics has opened its first branch in the Atlanta market earlier this month.
The new facility, located in Duluth, Ga., is run by Tivo veteran Andrew Risner and Bob Gatton, a former system integrator. The showroom is expected to be fully operational over the next few months.
The Atlanta launch follows the September opening of the first of two New Jersey locations, and the recent relocation of Wave's Austin, Texas branch to a new facility that, at 12,000 square feet, effectively doubled its size.
The new Austin showroom features sound rooms, hand-pick areas, training facilities, and special vignettes to showcase new innovations from Bose and Wave's control partners.
Wave also created an automated living room with storyboards and working demos of Lutron-controlled lighting, shades and the new motorized Black Diamond screen from Screen Innovations.
"Now that we are an official distributor for Lutron shades and lighting control, we wanted a way to showcase this and other innovations in our new design," said Wave marketing VP Will Breaux. "Instead of a dark theater, we made an ultra-modern viewing room that is open to the hand- pick areas and can also be seen through a window from the front sales counter.
A Lutron cellular shade and Grafik Eye add to the appeal, and are controlled by a wall mounted iPad running RTI software.
"It allows our dealer to walk into an attention-getting room loaded with working product in action," Breaux said. "It definitely gets your attention. We even encourage our dealers to bring in their customers, the end users, to demonstrate the products because this 'wows' them and ultimately helps our dealers."
He added: "The market has changed and our dealers are evolving, so we do too. If they aren't already on board with control and automation, we can help them get there."
Founded in 2002 by Gary Wermuth, Wave describes itself as the industry's largest independent custom-install distributor with more than 8,500 SKUs of A/V, CE, security and automation products from 160 manufacturers, and branches in Georgia, Florida, New Jersey, Texas, and Louisiana. The company also serves the Arkansas, Mississippi and Oklahoma markets.
For more information, visit wave-electronics.com.
Latest posts by Alan Wolf
(see all)