The following is an excerpt from the latest installment of TWICE's Executive Retail Roundtable, in which we gather some of the best and the brightest in tech retail to address the state of the industry. Join us for a deep dive into the challenges facing the retail business today:
TWICE: What lies ahead for VR and AR, from both a product and a retail experience standpoint?
Neal Martinelli, merchandising VP, HSN: We're looking at that right now, VR and AR, not only from a consumer perspective but just for entertainment. It's going to be everywhere; it's going to be very pervasive. I think you're going to see a lot of advancement very rapidly over the next year or two on both fronts.
Dave Workman, president/CEO, ProSource: With the legalization of marijuana in a lot of the states, there is a generation we will just never see. They will go into the basement and never come back.
TWICE: Is it just a gaming play?
Martinelli: No. It's delivering information in a new way that enhances your life.
Steve Baker, VP, industry analyst, The NPD Group: It changes the shopping experience and changes the experience of how you do things. But the opportunity to sell VR headsets and AR stuff is going to peter out after a while.
A good chunk of what you are going to see is things in stores, so you can visualize your kitchen, which is some of the stuff that Lowe's is doing. AR is kind of Pokemon Go, which is on your phone or some other device. It's manufacturing and those kinds of things.
People who are looking at VR and AR as the next great CE categories to sell … it's probably not going to happen. But as a sales tool it is probably going to be pretty awesome.
Workman: VR and gaming is a match made in heaven. You will go totally immersive into that experience once the software is all there. I agree, I don't think someone will watch a movie on it, but for the gaming market it's going to be a killer app. The game platforms can control the software because it's always going to be software driven.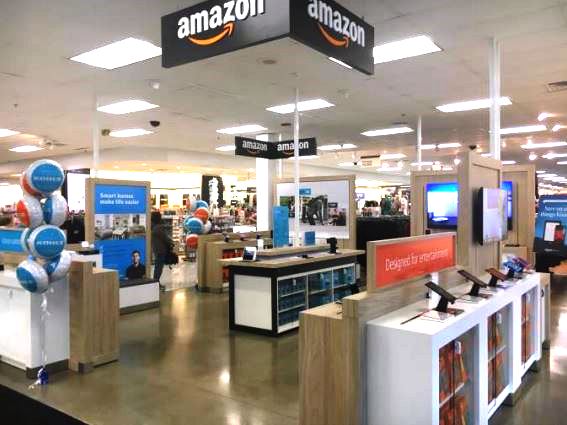 The TWICE Executive Retail Roundtable. Standing from left: Alan Wolf, TWICE; Neal Martinelli, HSN; Mary Campbell, D&H Distributing; Dave Workman, ProSource; Fred Towns, New Age Electronics; Dene Rogers, RadioShack. Seated from left: Tom Hickman, Nationwide; Laura Orvidas, Amazon; Ryan Ciovacco, Sears Holdings; Steve Baker, The NPD Group
Fred Towns, president, New Age Electronics: When Sony came up with their piece [PlayStation VR] it was easy for the consumer to get it working. It was very simple plug-and-play.
But outside of that, as the team here has been saying, it's going to be more of a business/educational application. It will probably fall into the medical side for procedures and such, and you can also really see the applications in travel experiences, in automotive, and in real estate. There are a lot of commercial applications for that.
The augmented side is going to happen much faster because you can do things even with existing content and add in the augmented portion of it, whereas VR is a much more complete system. It requires a lot more detailed work to it, but it is not going to go away.
TWICE: Walmart was really ahead of the curve, years before Pokemon Go, with an AR experience that sent kids on virtual treasure hunts through its stores to locate virtual characters. It dead-ended for them, but seems ripe for installers, or appliance dealers that do kitchen remodeling.
Tom Hickman, executive VP, Nationwide Marketing Group: That is probably going to be the biggest application for us. It's visualizing the kitchen with this design or that design; black stainless vs. regular stainless steel; cabinets, kitchens, and you can move all through the house with it. That's what we're looking at.
See The Rest Of The TWICE Retail Roundtable
How Alexa And Home Networking Are Stirring Up The Smart Home
Just How Good Were Holiday Sales At Retail?
Tech Trumps President's Policies
At RadioShack, Profits Are The Prime Directive

Whither Wearables; What Lies Ahead
Advancing Past The Gender Divide
Latest posts by Alan Wolf
(see all)