The following is an excerpt from the latest installment of TWICE's Executive Retail Roundtable, in which we gather some of the best and the brightest in tech retail to address the state of the industry. Join us for a deep dive into the challenges facing the retail business today:
TWICE: What technologies do you find exciting? What would you like to see on the CES show floor that maybe isn't there yet?
Steve Baker, VP, industry analyst, The NPD Group: There's something that isn't on the show floor?
Dave Workman, president/CEO, ProSource: I'm going to the Amazon booth because I want to personally meet Alexa.
Laura Orvidas, CE VP, Amazon: She's great.
Neal Martinelli, merchandising VP, HSN: I want to see smart home. It's a big focus for us. It was a huge category for us last year. Alexa is that magic thing that gets people to wake up to the possibilities. The water is warm and I can turn it up to a boil, but I need the products and I need them to work right and I need the simplicity.
The other thing I would love to see is wearables somehow be a thing again. What could be that wearable that finally gets people excited, and gets us back to the "good old days" where we're seeing 100 percent growth? Those are some of the things I'm most interested in trying to find.
TWICE: Mary, have wearables also plateaued for you guys?
Mary Campbell, marketing VP, D&H Distributing: Like I said, we did a pretty good three months in it. When you look out this year, we expect it to not be as strong as last year but still viable. So many people are getting into the space that it makes it very difficult. To your point, I think it will evolve.
Mesh networking is a biggie. We definitely want that.

See The Rest Of The TWICE Retail Roundtable

How Alexa And Home Networking Are Stirring Up The Smart Home
Just How Good Were Holiday Sales At Retail?
Tech Trumps President's Policies
At RadioShack, Profits Are The Prime Directive
Through The Looking Glass With VR/AR
Advancing Past The Gender Divide

Workman: The industry has done this for years, where the manufacturers overshoot what they call the "prospective market." You really don't have that many products that achieve a high penetration of household, and they always plateau a few years earlier than the industry says they are going to. You can see a couple of really good examples of that with Fitbit and GoPro. Expectations were one thing, and for some reason they just don't rise above it.
Campbell: They peak and then they fall.
Workman: There are just a handful of categories and products that actually meet mass-adoption standards of over 50 percent of households.
Orvidas: Wearables is an example of convergence because now you have your tracker in your phone, and you can argue how accurate that is or not. But things are getting better, and with new technology there seems to be a pattern where there's a ton of players in the market that come up with some interesting ideas, and then it gets converged into a few devices that customers carry.
Campbell: Maybe Alexa too — out of the house into the car, right?
Fred Towns, president, New Age Electronics: Yes, Ford made that announcement. I agree that wearables got ferreted out. A lot of people put them on because they thought they were going to instantly get healthy, but then they decided they look stupid wearing two devices, and also started to determine what is real and what is not. There was a lot of purging in the industry, and deciding which ones are really the accurate way to measure steps, and how to get a good read for these products. A lot of these companies went by the wayside because of that.
The few survivors that are in it are still doing well, and they are pretty much the benchmark of use today. Apple has done a great job of trying to really perfect what they do. Garmin and others have done a good job of saying, "This is what is being done correctly and meets the needs of the athlete that really wants them."
Everybody is always going to look for the magic pill, and people were thinking, "Oh, I'm going to be healthier." But at some point after wearing a device for two years, they realized that wasn't the key to it.
Those that want a really good device are going to research it and find it now. They decided what they want to carry or have on their body, and the style.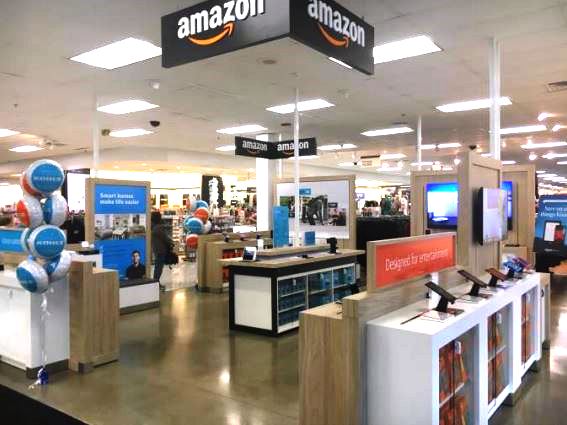 The TWICE Executive Retail Roundtable. Standing from left: Alan Wolf, TWICE; Neal Martinelli, HSN; Mary Campbell, D&H Distributing; Dave Workman, ProSource; Fred Towns, New Age Electronics; Dene Rogers, RadioShack. Seated from left: Tom Hickman, Nationwide; Laura Orvidas, Amazon; Ryan Ciovacco, Sears Holdings; Steve Baker, The NPD Group
As Neal said earlier, the whole home-control thing is doing things you do every day. We're now talking to our car and asking for directions, and asking for information. We're talking to our computers. We're talking to our watches. We're talking to our handheld devices. We walk in the house and tell it to turn on or turn off things or adjust the HVAC. I already have my fireplace and Christmas lights turning on; it's a very Austin Powers-type of house.
That is an exciting area and again, there'll be a few good years of many interesting products.
The beautiful thing is that if you look at Google Home or the Echo product, fortunately a lot of things interconnect with each other. They have taken away the Beta/VHS mentality of fighting a format battle, which has really helped. That will bring more of a comfort factor to the consumer so they don't walk in and it's "Oh, that's not the right unit that connects with the device you bought."
That's going to be an important part of it, but just like with the smart watches, we're trying to ferret out what is going to be the most desirable.