It's kinda startling how much ground can be covered in less than 90 minutes when you lock eight leading industry merchants (and one renowned CE analyst) inside a room and discourage the use of mobile phones.
But that's exactly what happened during the latest installment of TWICE's Executive Retail Roundtable, held each year on the first morning of CES. This go 'round — more like a lightning round — our panelists tackled an expansive range of pressing industry issues, from where wearables went wrong, to TV's mixed recovery and the Trump administration's impact on tech.
The closed-door session was recorded in order to share the panelists' insights; let's listen in …
TWICE: So, did Santa deliver for the CE industry last quarter?
Stephen Baker, VP, industry analyst, The NPD Group: I'm always the wet blanket so I'm going to throw a little cold water on at least some pieces of what we saw during the holidays.
While TVs were good, there was a clear deceleration over the holiday period from week to week in terms of both units and revenue. Pricing, as most everybody knows, had been a challenge last year, very, very aggressive. We think the Walmart $299 55-inch [4K from Philips] probably disrupted a big chunk of the rest of the TV market, and that's one of the reasons why the numbers ended up being a lot weaker.
If you look at the first couple of weeks of November, sales looked a lot more like they did the previous seven or eight months. After Thanksgiving, TV sales really slowed down considerably compared to the kind of growth we'd been seeing previously.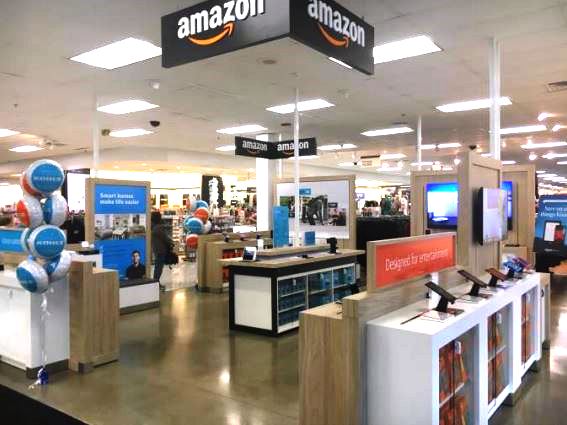 The TWICE Executive Retail Roundtable. Standing from left: Alan Wolf, TWICE; Neal Martinelli, HSN; Mary Campbell, D&H Distributing; Dave Workman, ProSource; Fred Towns, New Age Electronics; Dene Rogers, RadioShack. Seated from left: Tom Hickman, Nationwide; Laura Orvidas, Amazon; Ryan Ciovacco, Sears Holdings; Steve Baker, The NPD Group
Tom Hickman, executive VP, Nationwide Marketing Group: We had a lot of hand-wringing around the holidays. We had a pretty interesting election, and everybody was just kind of wandering around wondering what happened. We weren't sure what was going to happen for us. It was quiet, and then it got loud really quickly. We did see what Steve said, where we had a huge November and it kind of tailed off a little bit in December.
Still, we had the biggest TV holiday we've had in probably five years, and it wasn't just the $299 TV. We sold more technology TV. We had some price points that made Dave [Workman] and I wince a little bit around some technology, but we sold a lot of high-end TV and, interestingly, we sold a ton of audio. Specifically, distributed audio was just off the charts for us.
As a group we had the most profitable holiday that we've had in years. From an ASP [average selling price] standpoint, we had our highest ASP in years. Now granted, we didn't sell a lot of $299 55-inch, which is not our business model, but we had a fantastic holiday.
Also, I don't know if you experienced it, but we had more dealers closed on Thanksgiving than we ever had. I was surprised at how many, and I was a little nervous. That is a pretty bold move for our membership to shut the doors, but those same dealers had bigger Novembers than they ever had.
Fred Towns, president, New Age Electronics: More retailers were closed but their online was on. We saw that a lot of our partners were still shipping a lot of stuff, and we got a lot of orders that we were fulfilling while the stores were closed.
With some of the craziness that occurs with Black Friday, more and more retailers are using the web to move that and to let the customer shop that way, so when they come in the store they are not having a battle to get in and a fight on the floor to get what they need. They can get it online. It's still going to go to them, and they're going to be happy.
The election definitely had an impact, but our online through the Black Friday time period was crazy.

See The Rest Of The TWICE Retail Roundtable
Just How Good Were Holiday Sales At Retail?
Tech Trumps President's Policies
At RadioShack, Profits Are The Prime Directive
Through The Looking Glass With VR/AR
Whither Wearables; What Lies Ahead
Advancing Past The Gender Divide

Dave Workman, president/CEO, ProSource: I would concur with Tom that we had one of the best seasons in television. It was all premium. But we're extremely small; we don't register if you look at the broadest measurement of the TV business. It's all dominated by the nationals. There is price-point sensitivity, and you can't monetize on an ASP decline every year because the units just don't go up.
Baker: Things are changing. The business is changing. I would argue that it's not a 60-day holiday cycle for TV. It's a 90-day TV cycle because the volume and the interest has grown so big in the larger screens that fit into that Super Bowl piece. If you look, 55-inch and above was up 27 percent in a market where the overall was up maybe 10 percent, and revenue was also up 5 or 6 percent.
Workman: I agree with you on the 90-day cycle, but every year we run into the same challenge where you have critical shortages. They are playing the inventory so close that on the 75-inch we will take any 75 that anybody can unload from anywhere. It's tougher and tougher.
I think we are holding back January because of inventory management on the part of the major manufacturers. We would probably do a few points better if we actually had supply. They moved their model transitions up so early and they play January close to the vest because they are flipping models in February now, whereas they used to flip them in April. In the race to try to bring stuff out earlier, they are really crushing what is the third month of that 90-day cycle.
TWICE: Any other holiday anomalies?
Baker: We saw weak volumes in tablets. The iPad Mini especially was down probably 50 percent. Standard Android tablets were down about 50 percent as well.
So the positive pieces: PCs were up in units and up even more in dollars. The market continues to move to more expensive, higher-end, premium product, and PC gaming is on fire. Every OEM and retailer wants to be in the PC gaming business. It is really strong at $1,000-plus price points.
Headphones were also really strong again last year, and that is even without much impact from the [Apple] AirPods, which didn't really ship until the very end of the holiday. Wireless has just gone crazy, whether it's no wire, in your ear, or just standard wireless. Headphones went up 13 percent in revenue last holiday compared to down 7 percent the previous year. That's a pretty big shift.
Health and fitness trackers were weak in our numbers, basically flat with the prior year, and the last couple of years they've been up 100 percent or more.
Latest posts by Alan Wolf
(see all)