The latest installment of TWICE's Executive Retail Roundtable, in which we gather some of the best and the brightest in tech retail to address the state of the industry, revealed an optimism about 2017 and the prospects for such categories as Ultra HD TV, connected home and virtual and augmented reality systems. Join our deep dive into the challenges facing the retail business today:
TWICE: Let's start with the holidays, and you in particular Laura, because Amazon described it as the best holiday season in the company's history. How much of that can you take credit for?
Laura Orvidas, CE VP, Amazon: All of it — my own holiday shopping contributed. [Laughter.]
We had a great holiday season. A lot of our success was buoyed by Echo and the other Amazon devices. We saw a lot of customers come and interact on a variety of our products.
TWICE: "Millions sold" was Amazon's official statement, but do you have any hard numbers on the Alexa devices?
Orvidas: Nine times our previous holiday season.
Mobile shopping was also very hot. Over 72 percent of Amazon customers worldwide shopped using their mobile devices, and on Cyber Monday alone customers purchased 46 electronic items per second on a mobile device.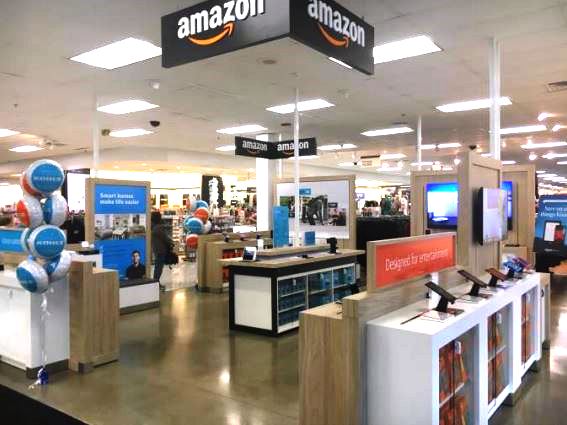 The TWICE Executive Retail Roundtable. Standing from left: Alan Wolf, TWICE; Neal Martinelli, HSN; Mary Campbell, D&H Distributing; Dave Workman, ProSource; Fred Towns, New Age Electronics; Dene Rogers, RadioShack. Seated from left: Tom Hickman, Nationwide; Laura Orvidas, Amazon; Ryan Ciovacco, Sears Holdings; Steve Baker, The NPD Group
TWICE: Neal, what is the split for HSN? Are customers calling in or typing in their orders?
Neal Martinelli, merchandising VP, HSN: For the first time actually we crossed the 50 percent digital threshold in electronics. So 52 percent of our customers shopped via digital or completed their checkout via digital with us in 2016. Mobile continues to be the fastest growing piece of that. PC or tablet still has a larger share at the moment, but we definitely see mobile as the go-to. It's easy. Why pick up the phone when you can just click and buy?
TWICE: And what did they buy with their keypads?
Martinelli: We saw a lot of success with 4K TV, especially the curved-screen models from Samsung. We also had very successful Amazon events. Echo and Dot were both very successful, as well as tablets.
Tablets as a business, while not as strong as last year, still showed some signs of life in Q4, which we really liked. The PC business was strong through all of Q4 as well.
TWICE: I didn't realize that TV is a big part of your assortment.
Martinelli: The bigger the better, 55 and 65. We use DHL for the bigger screens, and Samsung 4K curved TVs are UPS-able today.

See The Rest Of The TWICE Retail Roundtable
How Alexa And Home Networking Are Stirring Up The Smart Home
Tech Trumps President's Policies
At RadioShack, Profits Are The Prime Directive
Through The Looking Glass With VR/AR
Whither Wearables; What Lies Ahead
Advancing Past The Gender Divide

TWICE: Fred, any issues during the holidays? Any shortages?
Fred Towns, president, New Age Electronics: We did sell out of especially the Amazon product. We were one of their top distributors, and everybody wanted it.
TWICE: Echo and Dot?
Towns: They were just on fire, and they really did well. The tablets did very well also, all the way through to the children's tablets, which did extremely well. We enjoyed that.
Anything dealing with controlling the home like that was interesting. Nest products for us were also very, very popular. Gaming was on fire; it was a very busy year for gaming. Both in Microsoft and Sony it was an exceptionally good year. There were a lot of different [bundled] packages, and I think the consumer was waiting for some iteration, especially from Sony with their VR, which was very popular. It was very limited in distribution in terms of what was available, but what did go out everybody was interested in. We did very well with that, and PCs as usual did well. We had a strong holiday season in our area for that.
TWICE: Mary, did D&H make you work the pull-pack lines again?
Mary Campbell, marketing VP, D&H Distributing: Yes, they did!
PCs were what was good for us as well, and of course the Echo and the Dot. We had some allocation for the home shopping channel. Wearables, actually in October, November, and December, were good as well.
Latest posts by Alan Wolf
(see all)