The Force Is Strong In Chicago
Prime Cut: A long time ago, in a marketplace far, far away, Amazon dismissed brick-and-mortar as unnecessary overhead as it sang the praises of virtual storefronts and just-in-time inventory.
TWICE Take: Today, with warehouses, bookstores and Whole Foods supermarkets stretching from coast to coast, Amazon's singing a different tune, and voice-control and e-shopping rival Google is liking the melody. After testing the retail waters with Best Buy departments and holiday pop-up shops, the Mountain View visionaries appear to be planting their first permanent showroom roots in Chicago with a two-store, 14,000-square-foot flagship in the Fulton Market district. Let the games begin!
See the full story at the Chicago Tribune.

A (Re-)Run For Their Money
Prime Cut: Rumor has it that Amazon's Fire TV streaming device is ready to take its next evolutionary step, and could soon re-emerge as a networked DVR that would challenge TiVo for live-recording supremacy.
TWICE Take: Citing an unnamed source familiar with the plan, Bloomberg said the online retail giant is developing the device within the confines of Amazon's Lab 126 R&D center — the unit that developed Fire TV as well as the Echo product line — and has dubbed the DVR project "Frank." Amazon is not confirming the project at this point, but that didn't stop some investors from selling off their shares in TiVo.
See the full story at TWICE.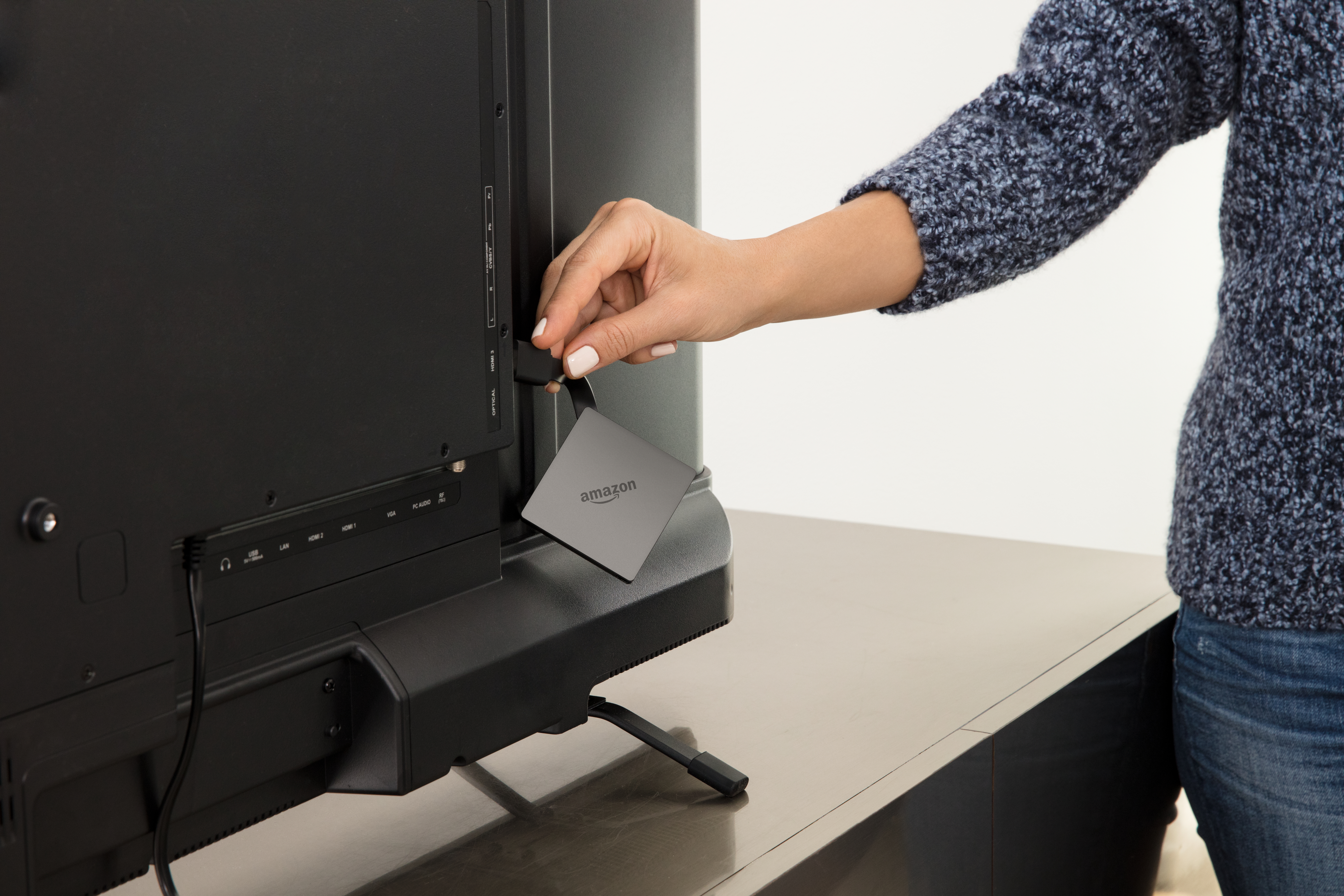 Game, Set, Match
Prime Cut: Amazon Prime gamers just got hit with a double whammy. First, they're losing a longstanding 20-percent discount on major new titles effective Aug. 28, followed this fall by the end of ad-free viewing on the e-tailer's Twitch Prime game-streaming service.
TWICE Take: As a consolation, the company is offering a $10 credit toward purchases of "select" games sold directly by Amazon, and will allow Twitch Prime members to continue enjoying ad-free game streams by subscribing to an individual channel, or by coughing up $8.99/month for Twitch's Turbo service. But customers weren't buying it. "This announcement is such a loss for all streamers," tweeted popular broadcaster Iateyourpie. "Twitch trying to spin this as a win for the streamer is laughable."
See the full story at Tom's Guide.
It's a dumb change. Twitch has implemented lots of things to vacuum money up (such as bits, sub tiers, sub gifting, and community sub gifting), but this is the first time it is greedy at the expense of the normal regular Twitch user. Just kills a good bit of goodwill.

— Cuphat (@Cuphat_) August 20, 2018

How To Land A Job At Amazon
Prime Cut: Despite regular reports of an unforgiving, crucible-like corporate culture, Amazon was recently ranked the No. 1 most desirous place to work in a LinkedIn poll of white-collar professionals. For those who want to find out for themselves, a 23-year-old solutions architect at Amazon Web Services (AWS) has shared her secret for getting in.
TWICE Take: The engineer, Cory Salzer, pointed to founder Jeff Bezos's 14 leadership principles for employees to live by, in order to remain employees. Her advice: memorize all, and sprinkle liberally throughout your resume, cover letter and job interview. Salzer's five favorites that got her in the door are customer obsession, deliver results, learn and be curious, ownership and dive deep. "Being able to articulate those learnings is really key," she said.
See the full story at Business Insider.

How's Whole Foods Faring?
Prime Cut: It's been a whole year since Amazon bought Whole Foods, but besides the arrival of Echoes, Kindles and storage lockers, it's hard to discern what else has changed at the upmarket supermarket.
TWICE Take: Now, leveraging interviews, surveys and third-party data, Yahoo! Finance has attempted to lift Whole Foods's post-acquisition veil. Their findings: Despite freshly-minted price promotions, sales are still essentially stuck in the mud — although the chain did enjoy a brief 5-percent lift from last month's $10 Prime Day credit offer. But the more valuable, long-term plus for Prime is that membership among Whole Foods customers is up 21 percent year over year, the researchers said.
See the full story at Yahoo! Finance.

Amazon Quote Of The Week
"Customer obsession is really the big one." — Amazon engineer Corey Salzer on the company's 14 leadership principles that are key to landing a job there, and essential for keeping it
Latest posts by Alan Wolf
(see all)