The Nationwide Marketing Group is looking into virtual reality as a showroom selling tool for furniture.
According to member services executive VP Frank Sandtner, the $15 billion merchandising organization for independent dealers may pursue the new technology through a vendor.
Speaking at a press conference during Nationwide's PrimeTime buy show earlier this week, Sandtner said the VR tool could help customers visualize room ensembles in lieu of physical vignettes, given most dealers' limited floor space.
Indeed, appliance and TV dealers that also sell bedding typically devote 600 to 1,500 square feet to the adjunct business, the group said, often replacing gaming, music, IT and other lower-margin categories with bedding and furniture displays.
Bill Bazemore, president of Nationwide Furniture, said member appliance and TV dealers are embracing bedding in greater numbers, with 65 percent now carrying the category, up from virtually none five years ago.
Besides providing richer margins, the merchandise, along with profitable lifestyle accessories like bar stools, has helped drive traffic and turned many members into local bedding destinations, he said.
VR could further propel Nationwide's furniture business, which enjoyed double-digit growth and outpaced the industry in 2015, Bazemore noted.
To accommodate that growth, and help ease dealers into the category, Nationwide has added 16-year Serta veteran Frank Clark to the team as bedding director.
Another selling tool, this one on the CE front, is a dedicated connected- home section within the group's online eXchange. The eXchange is a purchasing portal, fed by eight distributors, that allows Nationwide dealers and members of its Home Technology Specialists of Nationwide (HTSN) division to shop and order best-selling CE SKUs by top brands.
Tom Hickman, executive VP of electronics and distribution, lauded the portal's new Connected Home Store, but said the real heavy lifting will be on the services side, where Nationwide members excel.
"It won't be successful on a pegboard," he said of the home automation category. "It's gotta be sold, serviced and explained, and that's where we crush."
Elsewhere, Nationwide also upped the ante for its Prepare For Share local-marketing program, which assesses member performance vs. area competitors; discerns opportunities for share growth; and offers advice on improving sales-floor productivity.
New additions to the Prepare For Share toolbox include:
*PriMetrix, a free service that determines which promotions have been the most effective by SKU, calendar and advertising medium, and provides 15-second video clips for use in Facebook newsfeed ads;
*ShopperTrak, which measures foot traffic to showrooms, for an even deeper dive into marketplace metrics; and
*pre-assorted product selections, offered by 11 vendors, that are "heavily margined and subsidized," chief commerce office Jeff Knock said.
Knock noted that appliance members who've employed the program are up 20 percent in sales, vs. the group's average of 14.8 percent, and that opportunities abound as big-box leaders Sears and hhgregg continue to shed share.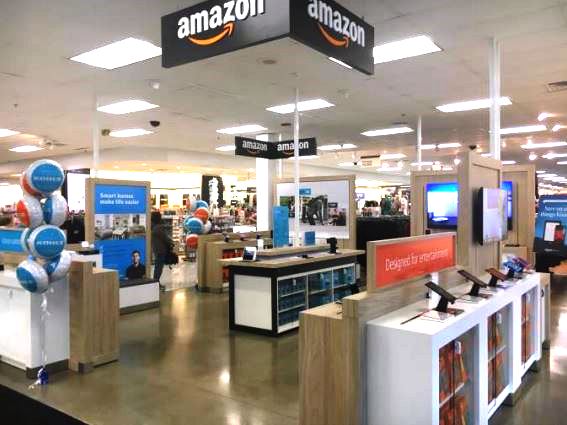 Dealers line up for local market assessments under Nationwide's enhanced Prepare For Share program.
Assessing the macro-environment, Nationwide CEO Dave Bilas said the group "feels good about business" as the appliance category begins to anniversary its peak years and enter a replacement cycle. He said appliances are also "riding the coattails" of a still-robust housing market, and that presidential election years, regardless of one's politics, are typically good for consumer durables.
As for PrimeTime itself, held this week at the Orange County Convention Center in Orlando, Fla., some 3,000 attendees were on hand representing 720 member and 175 vendor companies, while the buy fair itself occupied 198,000 square feet of exhibit space, up from 175,000 square feet at Nationwide's previous show last August.
Of that floor space, about 40 percent was devoted to furniture, up from 32 percent last summer, Bilas said.