It's only the second day of October, but our friends at BestBlackFriday.com are already spilling the beans on retailers' best-laid holiday plans.
Their latest report lists 56 confirmed retailers that will keep their doors closed this Thanksgiving Day, including an even dozen CE and appliance chains (see list, below). More are expected to join the home-for-turkey crowd, trading potential sales for the admiration and appreciation of customers and staff.
Related:P.C. Richard To Retailers: Stop Ruining Thanksgiving
Among those closing for the holiday is BJ's Wholesale Club, which has done so for the past 10 years. Said president/CEO Chris Baldwin: "We're committed to letting our team members enjoy the holiday, and we'll be ready bright and early" — 7:00 a.m. — "for our biggest Black Friday ever."
Retailers were understandably more reticent when it came to sharing their doorbuster sales plans for Black Friday morning. In the absence of hard data, the BestBlackFriday.com crew reviewed more than 150 ads from last year and thousands of products to deduce these projected promotional prices:
* 4K TVs (55-inch): $275
* Laptops (average doorbuster price): $150
* iPhone X: $949 (a 5 percent savings), or no money down and $300 store gift card with installment plan activation
* Xbox One X console: $449 ($50 savings)
* PS4 Pro console: $299 ($100 savings)
* Nintendo Switch console: $249 ($50 savings)
Discounts will average about 36.5 percent overall on Black Friday, with Walmart out-promoting Amazon on average by as much as 10 percentage points.
All told, the shopping and personal finance site is forecasting total online Black Friday sales of $3.5 billion, up 5.4 percent from last year, with $1.4 billion of that originating from mobile.
Meanwhile, expect another $2 billion in online Thanksgiving Day sales, up 6.2 percent from last year, and the first major round of Black Friday ad previews to begin appearing Nov. 9 (Best Buy and Walmart).
Oh, and here's that list of confirmed CE and appliance chains that will be closed for Thanksgiving, as compiled by BestBlackFriday.com:
* Abt Electronics
* BJ's Wholesale Club
* Costco
* Home Depot
* IKEA
* Lowe's
* Micro Center
* Office Depot and OfficeMax
* P.C. Richard & Son
* Sam's Club
* Sprint (corporate and dealer-owned stores)
* Staples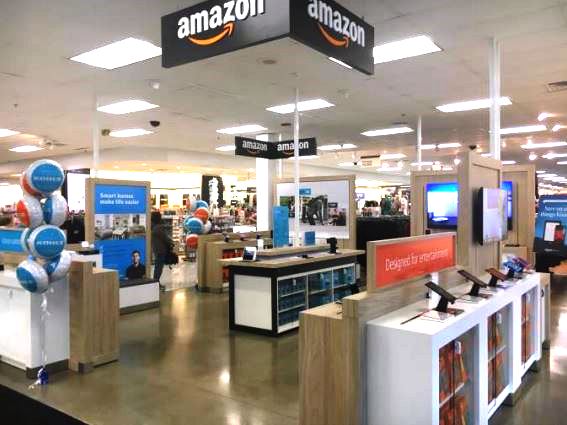 Latest posts by Alan Wolf
(see all)