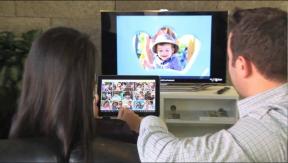 New York – Barnes & Noble founder and chairman Leonard Riggio said today in an SEC filing that he has suspended his attempt to buy the company's retail store operation.
As part of BN's 2014 first quarter financial report, Riggio stated he needs to focus his attention on the company.
"While I reserve the right to pursue an offer in the future, I believe it is in the company's best interests to focus on the business at hand. Right now our priority should be to serve the more than 10 million customers who own Nook devices, to concentrate on building our retail business, and to accelerate the sale of Nook products in our stores, and in the marketplace," he said.
In February Riggio announced plans to acquire Barnes & Noble Booksellers and BN.com, the deal would exclude the company's e-reader and digital content operation.
For the quarter B&N posted sales of $1.3 billion, down $124 million, or 8.5 percent, from the previous first quarter. The retail segment was responsible for the majority of this loss, $111 million, while the Nook business was down $39 million, 20 percent, to $153 million. The only portion of BN to show improvement was its college division which was up $5 million to $226 million.
Poor store sales of the company's various Nook products along with fewer hot book titles helped stifle the retail segment, the company reported. B&N lost sales on both hardware and digital content with Nook device sales decreasing 23.1 percent from the same time in 2012 and content sales falling 15.8 percent to $69 million.
Latest posts by Doug Olenick
(see all)