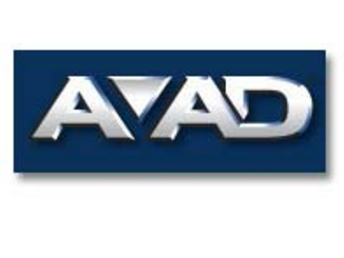 One month after its purchase by a private equity investment firm, AVAD, the custom integration distributor, has restructured its management team and announced plans to return to CEDIA Expo following a five-year absence.
Under the new hierarchy, company veterans Jon Zabel and Don Anderson were promoted to VP positions, and two additional VPs were brought in.
Zabel, now in his 12th year with the company, will continue to lead the sales and vendor management teams as sales and merchandising VP. He is tasked with managing key relationships with new and existing vendors, and will continue to focus on critical branch operations while leading AVAD's product assortment and selection strategy.
Anderson, now in his fifth year with the distributor, was named enterprise services and human capital VP. In his new role, he will lead the company's new human capital team, which provides resources and develops "best-in-class initiatives for associate experience," AVAD said. He will also head information systems and other enterprise service areas.
New to AVAD are Jill Sawchak and Brian Carter. Sawchak, formerly with Full Beauty Brands and Klipsch Group, will lead all key accounting and finance functions as accounting and finance VP.
Carter, formerly with EMAK Worldwide, Harman International and Thomson Consumer Electronics, will head all logistics and operations, including warehousing and supply chain, as operations VP.
All report to chairman/CEO Tom Jacoby and president Fred Farrar, the executive duo picked by its new owner Kingswood Capital Management to run the former Ingram Micro division.
"We are pleased to announce the promotion of Jon and Don after the years of dedication and expertise they've brought to AVAD," Tom Jacoby said. "We're also very excited to welcome Jill and Brian to our team of industry-leading executives."
Jacoby himself was the onetime CEO of Harman Consumer Group and vice chairman and corporate development officer of Klipsch Group.
Farrar, a former executive VP at Audiovox, also served as a director and operations executive VP for Klipsch Lanham Investments, a private investment firm with CE and real estate holdings.
At the time of the purchase, Kingswood said it would enhance the Los Angeles-based business with executive leadership, operational resources and the necessary capital for AVAD to realize its long-term strategic goals, which include extending its reach into underserved markets.
Terms of the acquisition were not disclosed.
In other AVAD news, the distributor announced its return to CEDIA Expo next month after sitting out the show for the past five years. "It's important for AVAD to participate and interact with our dealers at key industry events," Jacoby said. "AVAD's goal is to provide our customers with exceptional service that's un-matched among competitors and we understand that the foundation of that service is through conversation. We invite our dealers to visit us at CEDIA, join us for a coffee or beer at our booth, and experience the new vision of AVAD."
The company will be encamped at booth 3614 during CEDIA's Sept. 13-17 run in Dallas.
Latest posts by Alan Wolf
(see all)