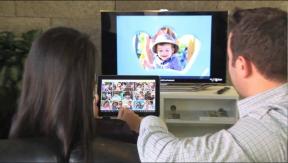 How easily do tablets break if dropped? http://www.squaretrade.com/playbook
We bought a brand-new BlackBerry PlayBook tablet and did some drop tests from waist-high. Trying to simulate if you drop it from a coffee table or on the street.
Drop #1 – Scratched the corners, broke glass in the corner
Drop #2 – Landed flat on the screen and shattered it
We'd like to giveaway 2 FREE warranties! You'll get years of accident protection for your portable devices. Just comment below — tell us what you'd like us to drop test next. We'll pick 2 winners on Monday, April 25.
Thanks for watching.
http://www.squaretrade.com/playbook
P.S. We don't cover intentional damage like you see in the video.