Withings and Zuli are making connections with other companies' smart-home products.
Withings teamed up with IFTTT.com to integrate its Withings Home HD security camera with a range of devices that include Philips Hue lights, Nest's Thermostat, and Belkin WeMo products. IFTTT.com is the Cloud-based interoperability service that integrates home-automation products that don't communicate direct to one other via shared home-automation standards..
For its part, Zuli integrated its smart plugs with Philips Hue smart bulbs, enabling lighting changes to follow a person as they move from room to room as the plugs detect a phone's presence via Bluetooth.
Here's what the companies announced:
Withings: The company, which also sells health-related devices such as activity trackers, offers the $199-suggested Withings Home home-monitoring system, which incorporates 135-degree wide-angle zoom, infrared night vision, and the ability to detect levels of volatile organic compounds (VOC) inside the home.
Through the Withings Home IFTTT page, users can create recipes, or macros, that use triggers such as motion alerts, noise detection, or air-quality level to automate operations. For example, when a SmartThings door lock is locked, Withings Home could turn on, or when Withings Home detects motion or noise, Philips Hue lights could blink. Withings Home could be programmed to turn off its camera when a user is home. And when it detects bad air quality, it could turn on a WeMo air purifier or change the color of Philips Hue lights to red.
The device also features a baby monitor mode with push-to-talk and curated lullaby sounds and lighting programs.
Withings Home is sold at Withings.com and Amazon.com.
Zuli: The company is offering two degrees of interoperability with Philips Hue smart bulbs.
First, Zuli's app, which controls the company's $59 Bluetooth smart plugs, also controls Hue bulbs. Second, with a minimum of three Zuli smartplugs installed in a home, each smart plug is able to detect a person's presence in a particular room, enabling automatic changes to Hue lighting in a room or turning them on and off.
The presence feature also works with Nest thermostats so that a home is aware of a user entering the house and automatically sets the thermostat to the preferred temperature. As the user walks through the home, temperature settings will also follow users from room to room.
A minimum of three smart plugs is needed for presence to work. The company sells a three-pack for $159.
Its products are available through the company website and the online stores of Lowe's, Amazon, and Build.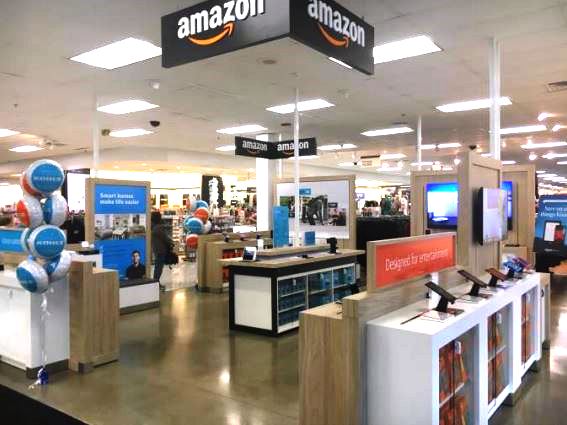 Zuli's Bluetooth smart plugs now integrate with Philips Hue smart bulbs.
Latest posts by Joseph Palenchar
(see all)