Watch: What Trump's Washer Tariff Means For The Laundry Room
LG Electronics USA said it has contingency plans in place to minimize marketplace disruption after harsh tariffs and quota restrictions are imposed on its imported washers starting next month.
But despite its efforts to offset the sanctions' impact on appliance dealers and consumers, the company is proceeding with its own cost adjustments that could add $50 to the price of some washers and dryers, The Wall Street Journal reported.
In its report to President Trump, the U.S. International Trade Commission (USITC) predicted that the protectionist action would also result in "a modest increase" in prices by American majap makers and the washer market overall, which would help put operating income into the black for U.S. vendors.
In a memo to retailers obtained by TWICE, LG's home appliance executive VP Thomas Yoon said the company had developed supply-chain plans in anticipation of the tariffs to assure a steady supply of laundry products, and has pushed up the start date of its new Clarksville, Tenn., appliance plant from 2019 to the fourth quarter of this year.
Yoon also signaled but did not specify the price hikes, which are expected to be conveyed to retail customers shortly. The company said the pricing structure adjustments would be implemented in a way that would not disrupt the marketplace.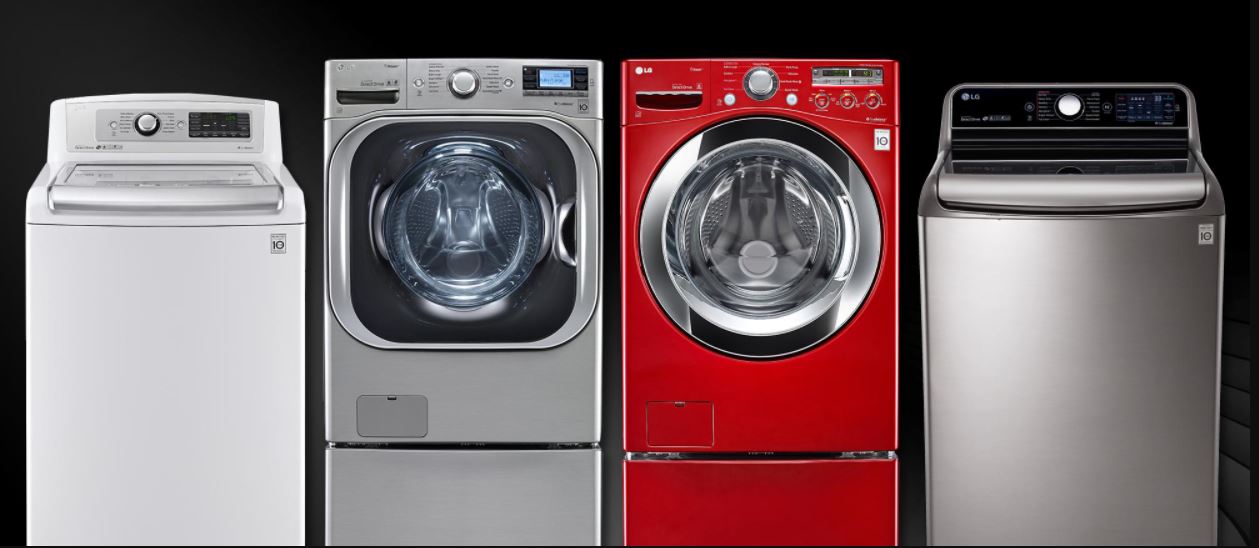 The Trump administration said on Tuesday it would approve the trade sanctions, which were championed by Whirlpool to curtail imports of high-performance Samsung and LG washers.
In a six-year lobbying effort, Whirlpool argued before the U.S. Commerce Department and USITC that its Korean competitors were harming domestic majap makers, first by undercutting them on price, then by flooding the market with foreign-made machines.
See: Trump Tax Cut Costing Whirlpool $425M
"My administration is committed to defending American companies, and they've been very badly hurt from harmful import surges that threaten the livelihood of their workers, of jobs, actually, all over this country — many different industries," Trump said when signing the action, which also applies to imported solar cells and modules.
But in passionate testimony before the USITC last fall, Samsung president/CEO Tim Baxter, his majap chief John Herrington, and LG senior VP and white-goods veteran John Riddle argued that their companies' rising washer volume reflected consumer preference for their feature-laden, and richly-priced, laundry products.
The tariffs, which will be imposed in two weeks on most large, imported front- and top-load residential washers for the next three years, will range from 20 percent on the first 1.2 million units, to 50 percent thereafter in year one. (LG's 29-inch Mega capacity front-load and 24-inch compact washer platforms are exempt, Yoon said, as are all imports from Canada.)
The quotas would be reduced to 16 percent and 40 percent, respectively, by year three.
By that point both LG and Samsung will have significantly ramped up production at their appliance plants in Clarksville and Newberry County, S.C. LG said last year that its facility will supply the vast majority of washers for the U.S. market soon after startup.
Samsung already fired up its factory on Jan. 12, and LG has moved up its timetable twice: from mid-2019 to the first quarter of that year, and now to Q4 2018. A 150-person construction crew is working seven days a week to meet the new target, LG said.
The Trump tariffs also call for surcharges on imported washer parts including drums, tubs and cabinets, but LG has sufficient inventory on hand from its domestic service operations to meet its needs until the end-to-end facility can begin producing its own components, the company said.
Latest posts by Alan Wolf
(see all)