LG Mobile said it is focusing on "practical innovations" with the Mobile World Congress launch of its flagship G5 smartphone, positioned as the first metal unibody phone with a removable battery and LG's first phone to accept modular upgrades.
The Android 6.0 Marshmallow phone is also promoted as dispelling the perception that smartphones aren't delivering much excitement anymore.
The modular upgrades for the aluminum-alloy G5 will slide into the phone's base and include a 32-bit/384KHz audio DAC for high-resolution audio playback. Developed with the aid of B&O Play, the DAC is capable of being used as a standalone home DAC. Another modular upgrade is the LG Cam camera grip, said to turn a smartphone into a standalone digital camera. The modular accessory provides a more comfortable grip for picture and video taking, and it includes a record button, a jog dial for one-hand zooming, a physical shutter button, 1,100mAh battery, and exposure lock.
Friendly accessories: The company also introduced a slew of "LG Friends" accessories for use with the G5 and, in some cases, with other smartphones. The friends include the LG Rolling Bot, a smartphone-controlled Wi-Fi-equipped rolling home-monitoring system with built-in camera monitor, speaker, microphone and control of IR products. Other accessories include the LG 360 VR headset, designed to connect only to the G5 via USB Type C connector. The foldable VR headset incorporates dual displays and weighs about a third of the weight of other VR headsets at 118 grams. It will be compatible with future LG phones and Google Cardboard content.
Another accessory is the hand-held LG 360 CAM, which captures 360-degree video and works with any Android phone via Wi-Fi. And there's a hand-held drone controller, which uses the G5 as its display.
"The G5 and LG Friends [accessories] are the result of many experts inside LG asking themselves if it was still possible to be innovative and unique in the smartphone space," said Juno Cho, president/CEO of LG Electronics Mobile Communications. "The future of smartphones is still full of possibilities."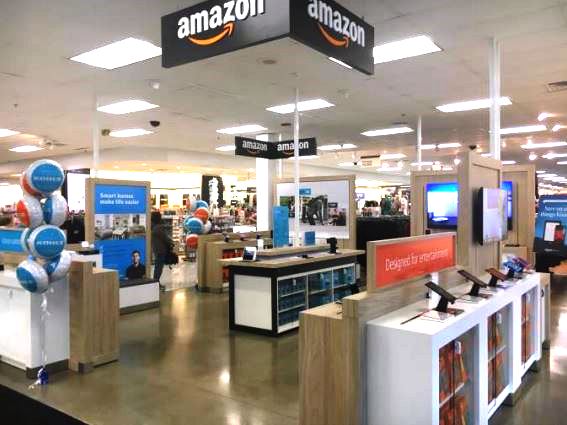 Friends of the LG G5 (from left): the LG Cam Plus camera-grip module, which slides into the G5 to deliver enhanced camera features; LG Rolling Bot, a smartphone-controlled Wi-Fi-equipped rolling home-monitoring system with built-in camera; Bang & Olufsen Bluetooth speaker and Bluetooth earphones; the LG 360 VR headset, which attaches to the G5 via USB-C; and the LG 360 CAM, which captures 360-degree video and works with any Android phone.
Practical innovations: With the launch, a spokesperson added, "We're focusing on pragmatic innovations to provide people with what they want most," including the removable battery that slides out of the base.
Other practical features include two main-camera lenses, one with 78-degree les and one with wide-angle 135-degree lens, to allow for continuous zooming to take a wide-angle shot in cases when it isn't practical to step back to get everyone or everything into the shot, the spokesperson said. The 135-degree lens is about 1.7 times wider than the lenses of existing smartphone cameras and 15 degrees wider than the human eye's field of view, the company noted.
Another practical camera feature is a selectable facial-recognition mode, which automatically takes selfies of people within a second.
LG also pointed to the practicality of an always-on display of notifications, time, battery life, playlists and the like on a third of the main screen even when the phone is in sleep mode.
Daylight Mode is said to deliver outdoor visibility beyond that of current auto brightness technologies. It detects daylight and instantly increases the display brightness up to 850 nits, or decreases it.
With Qualcomm's Quick Charge 3.0 technology, quick charging is 27 percent faster than Qualcomm's previous quick-charging technology, the company added. And with low-power estimation, battery efficiency improves by up to 41.9 percent via improved power consumption related to location-based apps.
Performance specs: Key specifications include 5.3-inch Quad HD 2560 x 1440 IPS quantum display with 554 PPI compared to the G4's 5.5-inch Quad HD display; 64-bit Qualcomm Snapdragon 820 2.2GHz quad-core processor versus the G4's Snapdragon 808 1.6GHz hexacore processor; 4GB RAM versus 3GB; 32GB storage like before with 2TB microSD slot; and 4K video capture like before. The USB-C connector is new.
The G5 also features LTE Category 12 download speeds up to 600Mbps like before with LTE Category 13 uplink speeds up to 150Mbps.
The G5's removable battery is rated at 2,800mAh, while the G4's removable battery is 3,000mAh.
The G5's standard main camera feature 16 megapixels, and the main wide-angle camera features 8 megapixels. The front camera also features 8 megapixels.
Other features: Like the G4, the G5 features a fully manual camera mode and ability to take simultaneous RAM and JPG pictures.
The phone is one of the first announced with the new aptX HD codec, which supports 24-bit audio over Bluetooth to Bluetooth headphones equipped with aptX HD. LG introduced such a pair at MWC.
Details on the G5's standard DAC and music decoders were unavailable, but the G4 decoded 192/24 WAV and FLAC files. The resolution of its DAC was unavailable.
In other audio features, the G5 features Dolby Digital Plus surround sound.
The G5 will be available in silver, tan, gold and pink.
Price, availability: The G5 will be available in April in the U.S. along with a majority of the accessories announced. Pricing wasn't announced.
AT&T, Sprint, Verizon, T-Mobile, and U.S. Cellular confirmed plans to offer the model, with AT&T planning spring availability. The other carriers did not mention a timeframe.
AT&T will also offer the 360 CAM, 360 VR, and the LG 360 Sound Bluetooth speaker.
Verizon said it would offer select accessories and modules, and Sprint said it would offer the 360 CAM.
Latest posts by Joseph Palenchar
(see all)