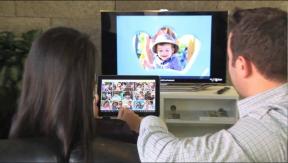 Irvine, Calif. — Western Digital introduced Wednesday a new series of portable slim-design take-anywhere hard drives under the My Passport Ultra name, offering a stylish compact look, additional layers of data protection and USB 3.0 connectivity.
Western Digital will offer the series in a choice of four colors — black, silver, red and blue — and three capacities: 500GB ($100 suggested retail), 1TB ($130) and 2TB (pricing and availability to be announced later).
The look and weight make the devices well-suited for in-the-field photo storage and backup, in addition to providing storage and emergency backup for PCs and laptops.
All ship with built-in WD SmartWare Pro backup software with Dropbox Cloud storage integration, hardware encryption and password protection to safeguard against unauthorized drive access.
A protective pouch is included with the My Passport Ultra to help shield it from bumps and knocks.
The drives are protected by a three-year limited warranty. They are available from the WD store at WDStore.com and at select retailers and distributors.
Latest posts by Greg Tarr
(see all)