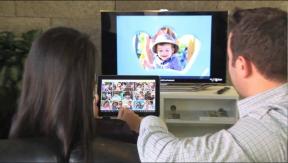 Washington – The U.S. Senate passed the Marketplace Fairness Act yesterday by a vote of 69-27, putting the fate of mandatory online sales tax collection in the hands of The House of Representatives.
The Senate measure, which received bipartisan support and was endorsed by President Obama, would compel retailers to collect and remit state and local sales tax on all online transactions, putting an estimated $23 billion into government coffers. Only online businesses with out-of-state sales of $1 million or less would be exempt.
The Senate fast-tracked the bill by pushing it out of committee and limiting debate, although the House's companion legislation faces a tougher challenge. Despite its more than 60 co-sponsors, some representatives view it as an unfair burden on small businesses, while Bob Goodlatte, the chairman of the House Judiciary Committee, which would oversee the measure, believes its tax collection apparatus is still too complex.
House Speaker John Boehner remains uncommitted.
Not surprisingly, brick-and-mortar retailers lauded the Senate action. Matthew Shay, president/CEO of the National Retail Federation (NRF), the world's largest retail trade group, called it "a significant step for sales tax fairness …This bill and its companion in the House will level the playing field for all retailers – both online and off – while safeguarding states' rights."
eBay, which mounted a vigorous campaign to scuttle the bill, issued a terse statement from global public policy senior director Brian Bieron. "The contentious debate in the Senate shows that a lot more work needs to be done to get the Internet sales tax issue right," he wrote, "including ensuring that small businesses using the Internet are protected from new burdens that harm their ability to compete and grow."
Latest posts by Alan Wolf
(see all)