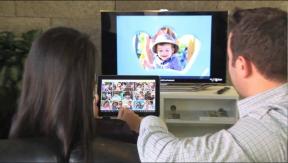 Seoul, South Korea — LG Electronics kicked off an online campaign last Saturday that asks consumers to send messages to loved ones under the theme "To Me, You Are Perfect."
The company said it developed the campaign "to show LG customers what an important role they have played in inspiring innovation at LG."
Anyone can participate by posting a photograph or video message to a loved one on one or more of LG's online channels, including LG Mobile's micro site (LGMobile.com), Facebook page (Facebook.com/LGMobile) or YouTube channel (YouTube.com/LGMobile).
As part of the campaign, video clips will be selected and posted on LG's multiple online channels and shown on the company's outdoor billboards in New York City's Times Square and London's Piccadilly Circus.
The winner with the most likes and views will receive a gift valued at $5,000.
Forty randomly selected participants will receive LG G-series smartphones and 500 more will receive LG Pocket Photo printers. The campaign concludes on Aug. 6. The company is scheduled to unveil a slate of new products Aug. 7.
"This event is about thanking our customers and fans and showing our appreciation to everyone who exemplifies our Life's Good philosophy," said Jong-seok Park, LG Electronics mobile communications president and CEO. "We wanted to demonstrate how important our customers' opinions are to us when we design new products at LG. To us, our customers are perfect, especially when it comes to providing us with the inspiration to create and innovate."
Latest posts by Joseph Palenchar
(see all)