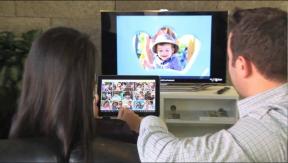 Mississauga, Ontario — D&H Canada is strengthening its focus on the retail and consumer market, having appointed industry veteran Shawn Snobelen as its new national manager of retail and online sales.
As part of this effort, the distributor has grown its retail portfolio, partnering with significant vendors in the consumer space, including the recent addition of Dell's consumer product line, which will be available to D&H customers in Q1.
The decision to enhance resources in the retail segment was motivated by an ongoing increase in this end of the business for D&H, the distributor said.
Sales in D&H Canada's retail business have risen consistently, with overall growth in this area of more than 15 percent. The company said it has seen many of its reseller and dealer customers move toward a mix of products ranging from networking technology, to entertainment devices, to personal computing devices, partly due to the BYOD (Bring Your Own Device) trend and the general "consumerization" of products for both office and home environments.
More retail clientele have been turning to D&H as a one-stop-source to access its wide breadth of offerings, which encompasses consumer electronics, home automation, small business networking, physical security, gaming, audio, small appliances and more, it added.
Shawn Snobelen, D&H Canada's new national manager of retail and online sales, brings more than 18 years of experience in both the IT and retail channel to the distributor, including positions with companies such as Brother, LG Canada and, most recently, Citrix.
D&H Canada said it is following several emerging market developments that have a strong retail bend, in order to advise its customers on the hottest purchasing tendencies, such as wearable devices, educational devices, home entertainment technologies and cloud-based and digital storage.
"D&H Canada has watched product trends converge and overlap over time, from networking to consumer electronics gear to mobility products. The retail segment is becoming a more crucial component of our customers' business," confirmed Greg Tobin, general manager at D&H Canada. "As we have grown with this marketplace, we have been impressed with Shawn Snobelen's leadership and skills in managing vital retail and IT relationships. We're excited to have him aboard to navigate both areas."
"D&H Canada has been a growing force in the consumer space," said Snobelen. "As a distribution partner, the company is able to offer vital support for long-time retail partners as well as resellers who are focused on expanding their retail presence. I look forward to leveraging my experience and D&H's range of expertise to drive the company's — and our customers' — success in this channel."