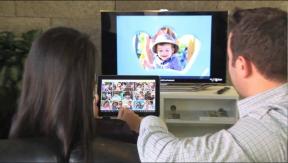 Arlington, Va. – The Consumer Electronics Association (CEA) said exhibitors for its inaugural CES Unveiled Tel Aviv include Intel, Panasonic and Toshiba.
The event designed for for top media, buyers, investor and key influencers of Israel's high-tech industry is set for Monday, October 7 in Tel Aviv, Israel.
CES Unveiled TEL AVIV will showcase established international brands and budding startups in advance of the 2014 International CES, the world's gathering place for all who thrive on the business of consumer technologies. The Tel Aviv event will feature a dedicated area for startup exhibitors like those found in CES' Eureka Park TechZone, focused on entrepreneur innovation.
Current CES Unveiled TEL AVIV exhibitors include: CEVA; GreenIQ; HDBaseT Alliance; Intel; Jinni; Magisto; Panasonic; Toshiba; U.S. Department of Commerce; and Vbox
In partnership with the Israel Association of Electronics & Software Industries, CES Unveiled Tel Aviv will run from 9:30 a.m.-3 p.m. at the Hilton, Tel Aviv. The first-year event will include a Tel Aviv Stock Exchange opening bell ceremony, a keynote address from Intel Israel's Mooly Eden, remarks from U.S. Ambassador Daniel J. Shapiro and an Innovation in Business panel discussion with executives from Google, Yahoo! and more.
CES Unveiled TEL AVIV brings innovative technology companies, top media and key industry influences together leading up to the 2014 International CES which will run January 7-10, 2014, in Las Vegas, Nevada.
Companies interested in exhibiting at the 2013 CES Unveiled TEL AVIV should contact Tira Baror at [email protected].
For more event information, visit http://cesweb.org/Events/CES-Unveiled/.