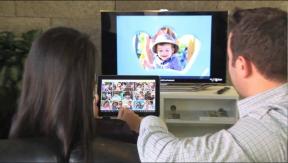 Arlington, Va. – The Consumer Electronics Association threw its weight behind a new U.S. House of Representatives bill to reallocate spectrum.
The bill, the Efficient Use of Government Spectrum Act of 2013, was introduced by representatives Brett Guthrie (R-Ky.), Doris Matsui (D-Calif.) and Duncan Hunter (R- Calif.). All three sit on the House Subcommittee on Communications and Technology.
The Act would require the FCC to pair the 1,755-1,780 MHz band with the 2,155-2,180 MHz band and auction it for potential wireless broadband use, though the bill would allow for government users to share the spectrum in geographic areas where clearing the band would threaten military capability.
The National Telecommunications and Information Administration, which oversees government spectrum use much as the FCC does commercials, identified the 1,755-1,780 block as being able to be freed up from government use and paired with the 2,155-2,180 of commercial spectrum already designated for auction.
Gary Shapiro, CEA president and CEO released the following statement: "This legislation represents an important effort in reallocating our nation's valuable spectrum for wireless broadband, while raising much-needed funds for the U.S. Treasury. The 1755-1780 MHz band represents key spectrum that our nation's innovators need to deploy robust mobile broadband networks for the benefit of all Americans. We commend Reps. Guthrie and Matsui for introducing this important legislation and urge quick passage by the full House."