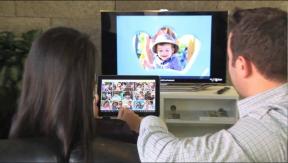 Anaheim, Calif. – BrandSource today announced a new division dedicated to outdoor furniture and appliances.
Called OutdoorSource, the division will make available to BrandSource members products ranging from barbecues to generators to patio furniture. While BrandSource already carries a wide range of outdoor products the creation of OutdoorSource formalizes the category for the buying group.
OutdoorSource will operate under John White, BrandSource 's executive vice president, appliances and is now ready to accept retailer orders.
BrandSource now carries several high-end outdoor product lines, but OutdoorSource will add B.E. Outdoor Living, EdenPURE, Fuego, Galaxy Outdoor, Husqvarna, Napoleon Gourmet Grills, Lynx, Pacific Living, Sunheat, Sunlighten and Twin-Star International to the mix.
White said the idea for the OutdoorSource was internal.
"We're always looking for ways to help our existing members drive additional foot traffic and increase profits," White said. "This also gives independents in the outdoor space not just the products, but additional business solutions that BrandSource has to offer."
OutdoorSource products will also be featured on the BrandSource mobile app and it will be supported by a marking and fulfillment program that will include TV, print and web advertising and turnkey digital marketing promotions.
There will be no minimum order requirements for members and CE and major appliances may be combined with these new products to meet freight requirements for up to two deliveries per week, BrandSource said.
OutdoorSource support includes a field-based district manager, inside sales and customer service teams and a full training program tailored to a member's need.
BrandSource members interested can contact White at [email protected]
Latest posts by Doug Olenick
(see all)