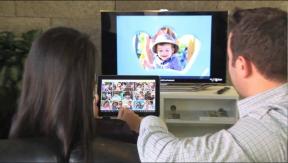 Minneapolis – Best Buy reported slightly higher corporate revenue and a reduced net loss, as well as a 0.9 percent increase in domestic comp store sales in its fiscal fourth quarter ended Feb. 2.
Revenue was $16.711 billion for the quarter, slightly higher than the prior year's $16.671 billion. Net loss attributable to Best Buy shareholders was $409 million, a sharp drop from the $1.81 billion loss of a year earlier.
The domestic comp store gain of 0.9 percent for the quarter was in comparison to the prior year's 1.1 percent drop in comp store sales.
Online sales grew 11.2 percent during the quarter, compared with online sales growth of 25.4 percent year on year.
Hubert Joly, Best Buy president/CEO commented in a statement, "To build on this momentum in fiscal 2014, we remain intently focused on the two problems we have to solve: stabilizing and improving our comparable store sales and increasing profitability across our global businesses."
The financial results come a day after reports indicated that Best Buy founder Dick Schulze ended his bid to regain control of the CE chain and tried to rejoin the board as its chairman.
Visit TWICE.com later today for reports on Best Buy's earnings call.
Latest posts by Steve Smith
(see all)