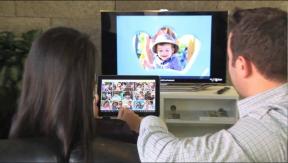 Englewood Cliffs, N.J. – LG Electronics USA has promoted regional sales VP Rick Calacci to senior VP of home entertainment sales.
Calacci, a 35-year industry veteran with senior sales and marketing stints at Sharp, Sony and Toshiba, will now be responsible for leading LG's national and regional CE account teams.
His promotion mirrors that of John Riddle, Calacci's counterpart on the home appliances side, who was similarly elevated from regional to senior sales VP in February.
In announcing the promotion, LG Electronics USA president/CEO William Cho cited Calacci's "strong results" over the past eight years in his previous role, which were instrumental in establishing the company as a leading home entertainment brand.
"Rick is highly respected in the industry, by the retail community, even competitors," Cho said. "Together with his unwavering focus on the customer, he's an inspirational leader and mentor who will partner with our talented internal team to help drive continued growth for LG in the U.S."
Calacci had previously honchoed LG's national accounts business on an interim basis prior to the appointment of former channel VP Paul Spitale last fall.
Calacci's new job combines that post and his former regional VP role into one leadership position, LG spokesman John Taylor told TWICE.
Latest posts by Alan Wolf
(see all)