Fortaleza, Brazil, November 3, 2022 — When Jasmin Studio was conceived in 2016, immersive audio and video streaming was far from the mainstream, and nobody could have predicted how the COVID-19 pandemic was about to accelerate the adoption of these and other content-centric technologies. It was around that time when the internationally renowned jazz musician Ricardo Bacelar reached out to expert studio integrator Daniel Reis with the idea of building a world-class residential studio. ​
Reis, who is among the top recording studio integrators in Brazil, was eager to define the scope and parameters of the project. "I explained to Ricardo that I could help him build a studio that costs anywhere from $5,000 to $50 million dollars," he says. "And when you start a conversation like that, there has to be a lot of trust because we hadn't ever worked together in the past." He says that Bacelar wanted to build a next-level personal studio, as good or better than any commercial studio on the planet. The pair subsequently engaged architectural acoustics firm WSDG, who had a stellar design resumé in Brazil and around the world.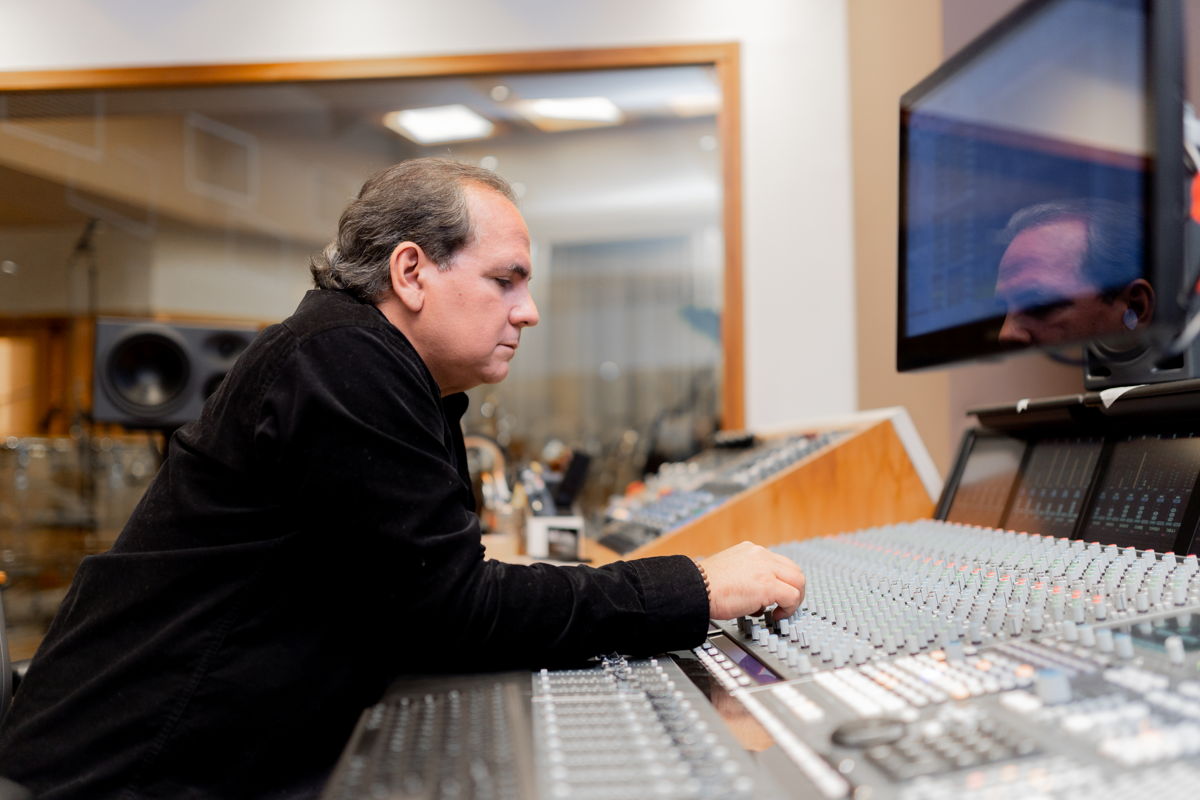 "Once the process started moving through the design phase, Ricardo became a personal friend and I put all my knowledge and effort into his facility," says Reis. Since the facility was built from the ground up, Reis was able to implement an advanced audio network infrastructure: "We have AES67 standards in there, as well as Ravenna, Dante, MADI, analogue, and remote preamps. Everything is networked everywhere. Someone can be recording in the control room while he is playing guitar in the pool area if he wants, or any other location on the grounds. It is enormously flexible and inspires creativity."
"I knew Ricardo would need several isolation booths because the way he works is mostly live — he overdubs less and less," Reis continues. "We installed network ports, remote preamps and tie-lines throughout the facility so both analogue and digital audio can be accessed from anywhere: the iso booths, the bathrooms, the reception areas and the patio, so you have the ultimate flexibility for recording, mixing and monitoring."
Reis specified a Solid State Logic 48-channel Duality Delta SuperAnalogue™ Console, and also added 96 channels of BURL Mothership conversion. "I knew I needed a large format console, but also the additional inputs in case Ricardo needed to record an orchestra or another live session with multiple instruments. Now we have 96 channels of I/O AD/DA conversion — 48 channels of the SSL, as well as several of the classic Neve and API preamps, so you have a full palette of sonic options, with valves and without."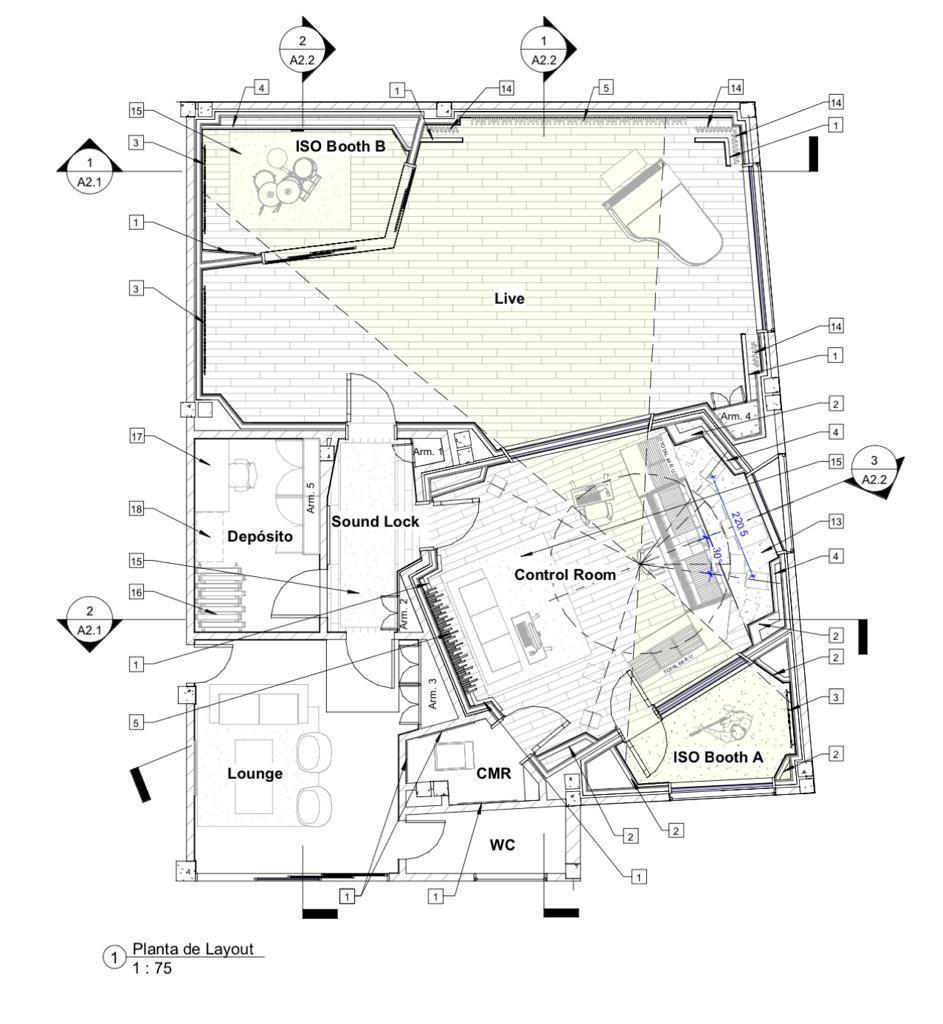 "One really cool thing about the SSL Duality is that in each channel we have used the 1-24 assign feature — traditionally used for an analogue tape machine — to enable a 24-channel personal mix station in each room," Reis explains. "So in all of the studio rooms, the artist can create his or her personal mix." Further, the control room features an Avid MTRX system, allowing seamless monitoring of any input source — including stereo, Dolby Atmos or any combination of inputs or outputs. ​
While there is a traditional patchbay installed as well as analogue tie lines throughout the studio, Reis says the digital integration takes Jasmin to another level: "Once the signal becomes digital, the power is amazing," he effuses. "I can send audio anywhere, or I can have different monitoring scenarios from different computers — for instance if I want to record the two-track of my mix on the computer. The AoIP transport makes it incredibly flexible." ​ ​
For Bacelar, all of this power is transparent and not complicated to use: "In each room and iso booth, there are fibre optic connections that appear as drop downs in Pro Tools for all the connections," says Reis. For instance, a single Dante ethernet cable connects all of Ricardo's 32 channels of keyboards so they are ready to play and record at any time." ​
​
​While Bacelar is first and foremost a musician, as the owner of a Dolby Atmos certified studio, he has undergone training by Dolby Atmos professionals in Brazil and is very well equipped as both a musician and engineer. "He is like an antenna, absorbing everything!" says Reis. "In the end, this was an amazing project because it was the first time I could design anything 'without limits'. It is the ultimate creative studio and anyone could go there and get world-class, professional results."
# # #
About Jasmin Studio
​Ricardo Bacelar is a composer, arranger and producer based in Brazil. His Jasmin Studio was designed by renowned studio architects WSDG and includes state of the art equipment including a Solid State Logic 48-channel Duality Delta SuperAnalogue recording console. It is equipped and certified for Dolby Atmos Music production and incorporates a facility-wide Dante network infrastructure.