SALT LAKE CITY–(BUSINESS WIRE)– Control4 Corporation (NASDAQ:CTRL), a leading global provider of home automation and control solutions, today began delivery of its expansive new OS 2.7 product suite, which was recently unveiled at the 2015 Integrated Systems Europe show in Amsterdam, NL.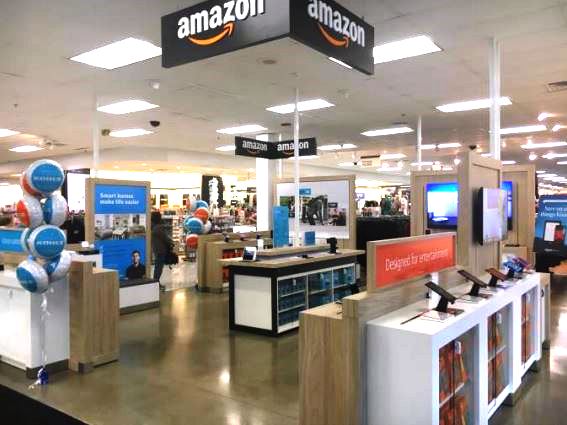 Control4's new award-winning T3 Touch Screens display the elegant new comfort control UI at twice the resolution of previous models. (Photo: Business Wire)
The new Control4® solutions are available worldwide and include: third-generation high-performance Touch Screens with whole-home, high-definition video intercom capability and an enhanced climate control experience; a new Wireless Thermostat co-developed with Aprilaire that has expanded functionality; and an enhanced handheld System Remote for instant access to entertainment and control of the entire home. Additionally, new versions of the Control4 App for Apple iPhones and iPads, as well as for Android phones and tablets, are now available, providing everyone in the family with the ability via Control4's 4Sight service to access, monitor and control their homes from anywhere.
The new Control4 solutions are also accompanied by the release of OS 2.7, which is available for immediate free download, as well as enhancements to Control4's award-winning Composer Express mobile app and Composer Pro software, which are the installation, configuration, and programming tools used daily by Control4's worldwide dealer network.
"The response to our new solutions and OS 2.7 has been extremely positive, and winning a 'Best of ISE 2015′ award validates that our products represent a next generation of smart homes powered by Control4," said Martin Plaehn, Control4 Chairman and CEO. "Over the past several months, we have received feedback from more than 500 pre-release installations, which helped us fine-tune and polish the capabilities, elegance, and performance of our new solutions. It is gratifying to begin delivery for general availability as planned so that our existing and new end-customers have access to the best automation solutions from Control4."
In the category of "Best Home AV Control System Hardware," Control4 won a "Best of ISE 2015 Award" from rAVe Publications for its new T3 Touch Screens and user experience. Available in 7-inch and 10-inch in-wall configurations, the T3 Touch Screens from Control4 function as a family's dedicated command center for their smart home, featuring new swipe-based navigation for lighting, music, video, climate, door lock, and security control. The T3 Touch Screens also include a high-definition camera, high-quality audio speakers, a blazing-fast 1.4GHz quad-core processor, and twice the display resolution of prior generation models. With a stunning and elegant user interface to manage devices throughout the home and new built-in high-performance HD audio/video intercom capability, homeowners will be able to experience home automation in an entirely new way.
Dennis Burger, Editor in Chief of HD Living, who recently published an article entitled 'Control4 Introduces Too Many New Things for One Headline to Handle,' shared his perspective on the Control4 roll-out: "Control4 has hit a home run with this new OS 2.7 release from a number of angles – delivering wicked-fast and beautiful touch screens with HD intercom to enhance home communications and security, a new elegant user experience for climate control alongside a robust new wireless thermostat that creates an approachable and engaging experience that works with tremendous reliability, and my personal favorite, a sleek new handheld remote control, designed to make it easy to control everything with a single press of a button without even looking at the device in your hand."
The new Control4 solutions are available today for purchase and OS 2.7 is available for immediate free download through a global network of over 3,250 professional installation dealers and 29 distributors. Visit www.control4.com to learn more about the new Control4 experience.
About Control4
Control4 [NASDAQ: CTRL] is a leading provider of automation systems for homes and businesses, offering personalized control of lighting, music, video, temperature, security, communications and similar functionalities into a unified home automation solution that enhances the daily lives of its customers. Control4 unlocks the potential of connected devices, making entertainment systems easier to use, homes more comfortable and energy efficient, and families more secure. More than 75% of Control4's consumers have integrated two or more functionalities with Control4's solution, which is available through more than 3,250 custom integrators, retail outlets, and distributors in over 90 countries. By delivering insightfully simple control solutions that enhance the lives of individuals and families, Control4 is the automation platform of choice for consumers, major consumer electronics companies, hotels, and businesses around the world.
Forward Looking Statement
This press release contains "forward-looking statements" within the meaning of the "safe harbor" provisions of the Private Securities Litigation Reform Act of 1995, including but not limited to, statements regarding Control4's possible future products and financial outlook. All statements other than statements of historical fact contained in this press release are forward-looking statements. These forward-looking statements are made as of the date they were first issued, and were based on the then-current expectations, estimates, forecasts, and projections, as well as the beliefs and assumptions of management. Forward-looking statements are subject to a number of risks and uncertainties, many of which involve factors or circumstances that are beyond Control4's control. Control4's actual results could differ materially from those stated or implied in forward-looking statements due to a number of factors, including but not limited to, risks detailed in Control4's most recent Annual Report on Form 10-K and Quarterly Report on Form 10-Q filed with the Securities and Exchange Commission, as well as other documents that may be filed by the company from time to time with the Securities and Exchange Commission. Past performance is not necessarily indicative of future results. The forward-looking statements included in this press release represent Control4's views as of the date of this press release. The company anticipates that subsequent events and developments may cause its views to change. Control4 has no intention and undertakes no obligation to update or revise any forward-looking statements, whether as a result of new information, future events, or otherwise. These forward-looking statements should not be relied upon as representing Control4's views as of any date subsequent to the date of this press release.
Copyright © 2015 Control4 Corporation. All rights reserved. Control4 and the Control4 logo are registered trademarks of Control4 Corporation in the United States and/or other countries. Other names or brands may be claimed as the property of others. All specifications subject to change without notice.