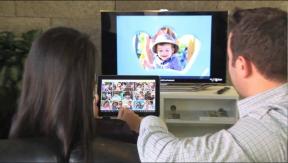 Bentonville, Ark. — Wal-Mart Stores reported slightly higher net sales and income for the first quarter, ended April 30.
Net sales for the first quarter were $113.4 billion, an increase of 1 percent over last year. Net sales last year benefited by 1 percent from the extra day due to leap year. On a constant currency basis, net sales would have increased 1.8 percent to $114.2 billion.
Consolidated net income attributable to Walmart for the first quarter was $3.8 billion, up 1.1 percent.
"In a quarter marked by considerable headwinds to top line sales, Walmart delivered solid EPS growth of 4.6 percent," said Mike Duke, Wal-Mart Stores president and CEO.
Duke added, "Our expectations about our U.S. businesses' performance, coupled with more discipline in international, will allow us to improve our performance throughout the year."
Duke also noted that e-commerce sales grew more than 30 percent in the first quarter vs. last year.
First-quarter sales for Walmart U.S were $66.55 billion, up 0.3 percent. Sam's Club sales were up slightly, 0.1 percent, to $13.87 billion.
Operating income for Walmart U.S. was up 5.9 percent to $5.3 billion, and Sam's Club was up 6.6 percent to $519 million, excluding fuel.
Without fuel, comp-store sales for Walmart U.S. were down 1.4 percent year on year, with Sam's Club up 0.2 percent.
Bill Simon, Walmart U.S. president/CEO, said that even though comp sales were "lower than expected, we continued to generate market share gains."
As of May 15, Sam's Club increased its membership fee to $45 nationwide for both Advantage and Business base memberships, reflecting a $5 and $10 increase, respectively. It is the first fee increase for Sam's Club since January 2006, the company said.
Latest posts by Steve Smith
(see all)