Two months after their CES debut, Samsung Electronics' full suite of QLED TVs and A/V add-ons are hitting retail sales floors nationwide.
And keeping in step with past 4K rollouts, the company will hold a QLED kickoff event tomorrow at Los Angeles' Video & Audio Center (VAC) specialty chain.
Dave Das, consumer electronics marketing senior VP for Samsung Electronics America, said the new TV line leverages advances in quantum-dot technology to "provide our best picture quality ever."
The new flagship TV series is priced to hit a starting retail step of $2,799.
See:Samsung TVs Get Better Looking Inside And Out
To herald the QLED contingent, Das and other Samsung executives, factory reps, engineers and Hollywood studio heavies will descend on VAC's flagship Westfield Topanga store tomorrow, where the first sets will go on sale at noon.
The partners will showcase QLED's top-of-the-line display features — including 100 percent color volume and a peak brightness of 2,000 nits — with an advance screening of the 4K Ultra HD Blu-ray-rendered film "Assassin's Creed," which will be released nationwide on March 21.
For VAC, the event represents the latest in a long line of video technology launches by numerous vendors, including the first consumer sales of LG's 4K Ultra HD OLED TVs, the debut of Sony's Z-series 4K displays, and Samsung's first 4K Blu-ray players.
VAC co-owner Joseph Akhtarzad described the QLED launch as another milestone and "a game changer that will take the home entertainment experience to a whole new level."
VAC corporate director and CTA Hall of Famer Tom Campbell repeated his induction plea: that the debut of "meaningful technology" coupled with enthralling content like the "Assassin's Creed" preview has helped his company double its business year over year, and should serve as a template for other retailers.
"Holding a national premier of a major motion picture with studio executives at the Samsung launch will generate record-breaking crowds of interested consumers," he told TWICE. "I am hoping other retailers — online and storefront, big-box and independents — get the message."
The sneak peek itself will be shown on Samsung's new HDR-supported UBD-M9500 Blu-ray player, which will be merchandised along with the company's one-piece, five-channel MS750 Sound+ soundbar as part of a complete home theater package.
See:Samsung Reveals 2017 A/V Lineup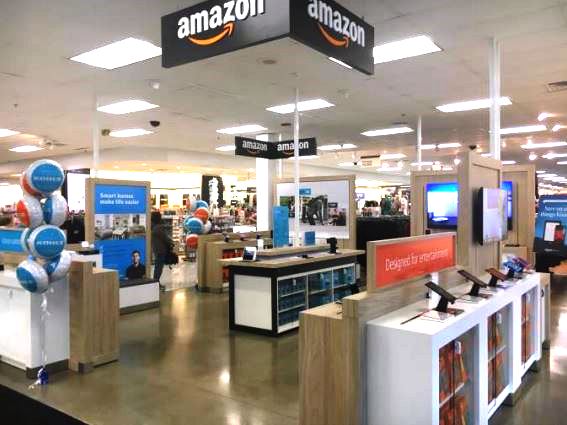 Samsung's new high-tech wall art
Another new A/V adjunct is The Frame — a wall-mounted display that's housed in a picture frame and is pre-loaded with 100 static art images to provide consumers with high-tech wall art. The Frame is also outfitted with Samsung's new single-cord Invisible Connection cable and No Gap mount to bring the TV flush against the wall.
Pricing for the A/V add-ons was not disclosed.
Latest posts by Alan Wolf
(see all)