ProSource, the industry's largest buying group for A/V specialty dealers and custom integrators, was high on the smart home at its annual Spring Meeting last week.
During the gathering, held May 8-11 at the LaCantera Resort in San Antonio, ProSource president/CEO Dave Workman delivered a "State of the Business" address, reviewed member highlights of the previous year, and provided insight into the group's upcoming and ongoing initiatives.
See video recap, here.
The smart home is top of mind for the group, with a recurring revenue model in the works, Workman told TWICE on the eve of the event. This will include a managed service strategy with ongoing network monitoring and tier-one call-center tech support, all of which will be exclusive to ProSource members.
Workman said beta testing with several dealers will begin within 90 days, and it's expected to roll out late this year, possibly under a private label.
Also on the smart-home front: voice recognition. Workman described the technology as "the killer app," and reprised ProSource's voice-recognition panel from its March Summit meeting. "Amazon," he noted, "has been the most aggressive in partnering with vendors, as it's open to all others."
See also: ProSource Lands Micro Center
At the same time, the buying group is also maintaining its core focus on premium TV and audio. While the TV category continues to see industrywide declines — Workman said the category has slipped 2 percent in wholesale value industrywide while units are flat year to date — he tempered this by pointing to the great deal of new display technology that's available as dealer talking points, including OLED, HDR 10 and Dolby Vision.
"The TV business starts off each year lower than the year before," Workman lamented. "The only growth is in very large panel and premium TV; we were run out of the commodity/value business long ago."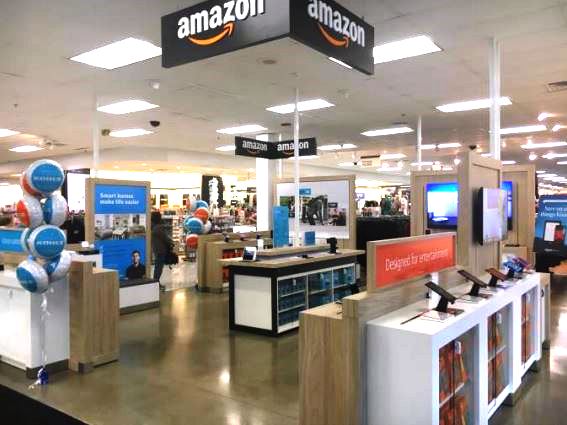 ProSource CEO Dave Workman presents the Video Vendor of the Year Award to LG sales chief Rick Calacci and his team at the buying group's Spring Meeting last week.
Audio, meanwhile, is growing thanks to thanks to a renewed interest in premium two-channel products, he said. In addition, "Wireless multiroom is going to another level with new streaming audio standards for true high-res audio, and with a company like Roon Labs that offers the prospect of a single platform for streaming service."
Among other initiatives planned for 2017: the implementation of a membership committee to ID opportunities and assist with recruitment; a marketing committee to provide feedback on marketing efforts and tactics; and a digital marketing program — currently undergoing testing — that will integrate a manufacturer's assets and roadmaps into a cohesive marketing product for independent retailers. This last program, slated to launch by early fall, will package web design, SEO and paid search into several different levels.
ProSource also presented its annual Vendor of the Year Awards:
*Video: LG
*Audio (Electronics): Denon/Marantz
*Audio (Speakers): Klipsch
*Headphones: JBL
*Streaming Audio: Heos by Denon
*A/V Furniture & Accessories: AudioQuest
*Custom Integration: Control4
*New Vendor: QMotion
*Overall Vendor: Sony
The event was capped by a rare ProSource concert, featuring musical guest John Hiatt and sponsored by Klipsch.
ProSource added 58 new members in 2016, with $100 million new member volume generated. Total membership now exceeds 540, and the group expects to add up to 50 more members this year.
Latest posts by Lisa Johnston and Alan Wolf
(see all)