The NECO Alliance, one of the country's largest appliance buying co-ops, is leaving the Nationwide Marketing Group after almost two decades as its Northeast chapter.
According to a statement from Nationwide, NECO will be striking out on its own effective Jan. 1 to pursue its "own independent business model."
NECO's executive director Anthony Bruno declined to comment on the group's decision to leave its $15 billion parent organization or its strategic plans going forward.
NECO, an acronym for The Northeast Company, is an amalgam of four regional buying cooperatives that banded together to serve independent dealers along the Northeast corridor.
The chapters — Appliance Dealers Co-op (ADC), Intercounty Appliance Corp., Dynamic Marketing Inc. (DMI), and the New England Group, comprised of the former Boston Group and Nationwide of Connecticut — are unique in that they own and operate their own distribution centers. This allows the group to take factory-direct shipments by the container load, which lowers the cost of goods, spares members the overhead of holding their own inventory, and provides same- or next-day delivery of small-lot orders.
The late Jay Lebowitz, principal of Long Island dealer Mr. Jay Appliances and one-time president/CEO of Intercounty, is credited with fomenting NECO's creation by bringing the regional rivals together. "All the chapters were fighting one another," he once recounted for TWICE. "We neutralized each other's ability to get better pricing from vendors. So I called my archrival, Vinnie Capuano of DMI, and I said if we don't come together, we're going to die."
Today the group serves more than 700 showrooms from Northern Virginia to Maine; operates more than 1 million square feet of combined warehouse space; holds its own annual buying show in Connecticut; and enjoys well north of $1 billion in annual sales.
Before its creation, NECO's individual chapters belonged to competing buying groups, including the old Key America organization. But under the unified NECO umbrella, the group hitched its wagon to Nationwide, where it has remained until now.
According to ADC's website, Nationwide had provided NECO with access to national buying programs, financial services, extended warranties, educational and training resources, and national-level information and networking.
For Nationwide, the departure will create a territorial vacuum in the country's most densely populated region, and represents a sizeable hit to the group's still formidable buying clout.
In its statement, Nationwide said it "values the years in which the two companies have collaborated together and wishes the best for the groups and their members."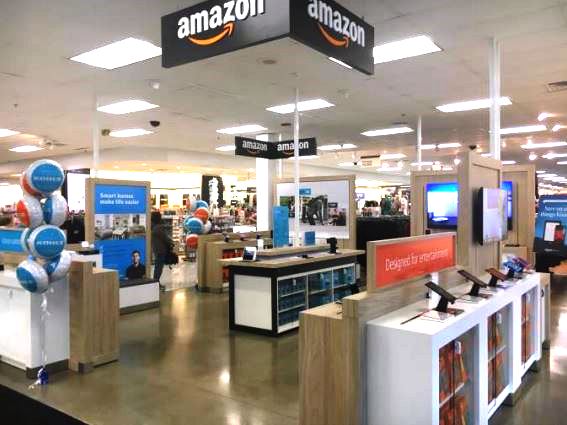 An ADC distribution center outside Pittsburgh. Together ADC and its three fellow NECO chapters operate over 1 million square feet of warehouse space.
Latest posts by Alan Wolf
(see all)