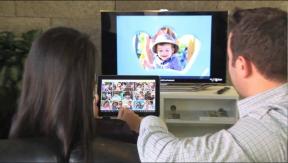 Santa Ana, Calif. — Ingram Micro reported record quarterly sales in the fourth quarter, but slightly lower net and operating incomes.
For the quarter ended Dec. 29, 2012 worldwide sales were $11.38 billion were an all-time quarterly record, increasing 14 percent in U.S. dollars when compared with $9.95 billion in the fourth quarter last year.
The company's recently completed acquisitions of BrightPoint and Aptec Holdings contributed approximately $1 billion and $75 million, respectively, to the quarter's revenues. BrightPoint's contribution to the company's fourth-quarter revenues is for the period of October 16, 2012 through the end of the quarter, reflecting BrightPoint's acquisition by Ingram Micro on Oct. 15, 2012.
Operating income was $167.9 million, compared with $176.1 million in the prior year.
Net income was $101.4 million compared with the prior year's final quarter of $104.9 million.
Among key 2012 fourth-quarter highlights were that North America revenues were up 6 percent, the highest sales in more than a decade, led by double-digit growth in the company's key SMB market and very strong sales in the company's higher margin specialty divisions, the distributor said.
BrightPoint had solid revenues and delivered accretion contribution above the company's expectations entering the quarter. The integration team quickly captured near-term cost-synergy opportunities, Ingram said.
Latest posts by Steve Smith
(see all)