ZTE is bringing virtual reality, enhanced audio and video performance, a fingerprint sensor, and a better camera to its latest unlocked smartphone, which is part of the flagship Axon series of premium but sharply priced phones.
The Chinese company also unveiled a companion VR headset that uses the phone as a display.
The Axon 7 phone, which comes with 5.5-inch 2K WQHD AMOLED display, is expected to retail in the U.S. at less than $500, but an exact price point wasn't revealed. The phone rolls out today in China but will wash onto U.S. shores soon through ZTEUSA.com, Amazon, Best Buy, B&H, eBay and Newegg.
The sixth of ZTE's flagship line will be "half the cost of today's flagship phones," representing ZTE's "continued mission to bring affordable devices to the masses," the company said.
The LTE-equipped dual-SIM phone will be compatible with the AT&T and T-Mobile GSM/LTE networks at launch, but a version for the Verizon and Sprint CDMA/LTE networks might be available later this year, the company said.
It will come in two versions, one with 4GB RAM and 64GB storage, and one with 6GB RAM and 128GB storage. It's wasn't clear whether one or both will come to the U.S.
VR-ready: The device, which runs stock Android 6.0, is one of the first phones, if not the first phone, announced to date built on Google's Daydream VR platform unveiled earlier this month. The Daydream platform includes performance requirements for Daydream-optimized phones, the VR-optimized Android N smartphone OS due in the summer, a reference headset design for headsets that use Android phones as displays, and reference design for a hand-held remote with clickable touchpad.
For VR use, the phone snaps into ZTE's VR, a Daydream-compatible headset built-in none-axis gyro with 96-degree field of vision. Pricing and a ship date were unavailable.
Daydream-compatible apps will include Hulu, Netflix, HBO, Imax and MLB.com as well as Google Play Movies, Google Street View, and a YouTube rebuilt for VR. VR games will also be available from such companies as Electronic Arts and Ubisoft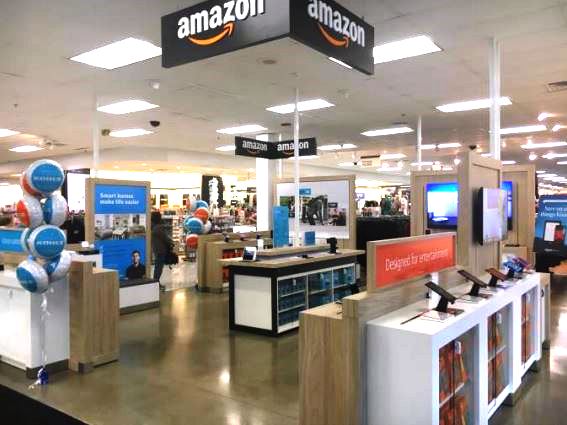 The ZTE VR headset uses the Axon 7 smartphone as its display.
The phone was designed in collaboration with the BMW Group's design subsidiary to deliver a luxury-car-inspired unibody design with continuous curves, a slightly curved display, and near-zero bezel.
A/V features: Like its two most recent Axon predecessors in the U.S., the phone features 192kHZ/24-bit high-resolution audio DACs from AKM but adds dual front speakers, higher quality amplifier chip, and Dolby Atmos object-based audio decoding.
Camera capabilities have been upped to deliver quality similar to a DSLR, the company contended. Features include 20- and 8-megapixel cameras with f/1.8 and f/2.2 apertures, respectively. The main camera features adds hybrid image stabilization combining optical and electronic image stabilization, and it delivers
higher frame rates for slow-motion recording. The main camera also comes with auto focus, auto exposure, auto scene selection and auto white balance.
Fingerprint sensor, other features: The phone is ZTE's first Axon model with fingerprint sensor, but in a switch from other brands' implementations, the sensor is on the back and placed where the index finger naturally falls when the phone is gripped, the company said.
Other key features include a Force Touch display on the top version of the phone and a 64-bit quad-core 2.15GHz Qualcomm Snapdragon processor.
Given the phone's focus on audio and video, ZTE enlisted Chinese pianist Lang Lang to serve as a brand ambassador for the Axon series.