Is voice control the new disruptor?
With the popularity and visibility of Amazon's Alexa, Apple's Siri, Google Now and Microsoft's Cortana, and by future improvements in voice-recognition technology, it certainly will become pervasive over time in the home electronics and smart-home industries, but in the near-term voice control will complement, not replace, more traditional user interfaces such as handheld remotes, in-wall keypads and touchscreens, and smartphone and tablet apps, suppliers and analysts contend.
Amazon's success in enabling Alexa control of dozens of smart-home products has stimulated interest by CE suppliers to add voice control to products. Sonos, for example, promises to deliver control of its wireless multiroom-audio systems through integration with Alexa, Siri, Cortana and other platforms, Sonos software VP Antoine Leblond told TWICE. Denon too is promising to bring voice control to its Heos wireless multiroom-audio products.
Before Alexa's late-2014 launch, however, Houselogix began offering a wireless tabletop VoicePod voice-control unit to deliver voice control of custom-installed smarthome systems from companies such as Control4 and Crestron. And start-up JStar hopes to bring natural-language voice control this year to a planned high-end hub that will control dozens of other-brand DIY and installed smart-home devices.
Amazon went for the widest possible audience — via a commercial during the Super Bowl — to spread the word of its voice assistant Alexa.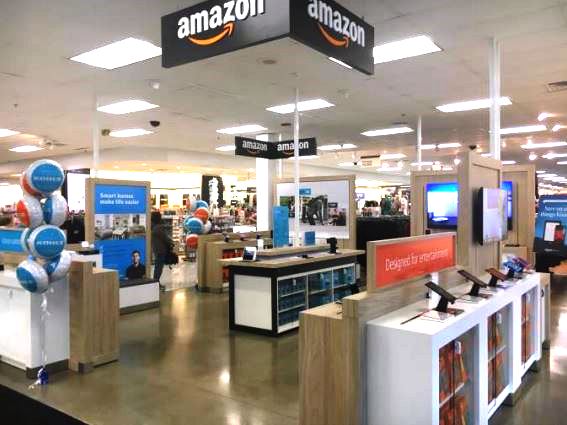 "We're going to look back in a few years and say this [Alexa integration] was a game changer," said Dave Pedigo, CEDIA's senior director of emerging technologies. Over time, voice will become pervasive in CE products and smart-home systems, Pedigo said.
Voice control, however, hasn't always shown such promise.
"We've already seen voice control on smart TVs, Xbox Kinect and other devices arrive to lackluster response from consumers," IHS Technology senior analyst Paul Erickson told TWICE. "But say in five years, when the smart-home landscape has coalesced a bit, and we have more substantial integration of audio input and output standards for smart homes, we may see affordable, practical, integrated voice control of many smart-home-enabled CE devices."
Erickson, however, said his timeline "assumes substantial progress is made in natural-language recognition, improving consumer friendliness, and reducing the amount of 'training' consumers need to do in the correct phrasing to use."
Glimpses of what's possible can be seen in the increasing integration of smart-home products with Amazon's Cloud-based Alexa platform, Erickson said, but for now, "for most consumers, even these initial capabilities are a high-cost proposition, considering the prices of many of the smart devices involved.
For her part, Parks Associates research director Barbara Kraus expects voice control will likely spread to all manner of consumer electronics in homes, cars and on the go. But "at this time, voice technology still has a ways to go. Voice recognition tests well in the lab, but it is a different situation in the real world. There is background noise, there are words that sound alike, there are accents and colloquialisms."
"Quality needs to be improved, and the number of uses cases that can be controlled by voice needs to be expanded," she continued. "People learn to use voice with simple use cases such as calling people or playing music. The communication method will become much more usable and intuitive when it can carry on a conversation with a person, and people don't have to think of the limitations."
Latest posts by priyanka.shinde
(see all)