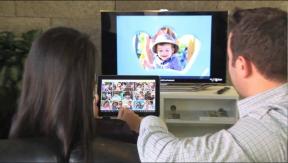 We bought two brand-new iPad 2s and equipped one with Apple's smart cover and one without. We did some drop tests from waist and shoulder height to see if Apple's smart cover can protects your iPad. Watch the video to see what happens.
WAIST-HIGH DROP
Smart cover iPad survives. Uncovered iPad suffers brutal damage.
SHOULDER-HIGH DROP
Smart cover iPad breaks a bit — some cuts across the screen and breaks around the edges. The magnetic cover slipped off from the fall.
GOLF-CLUB SMASH
No survivors.
P.S. We don't cover intentional damage like you see in the video.