Smart-home technology isn't standing still, thanks to developments from a variety of suppliers offering new applications and control technologies.
URC, the supplier of professionally installed home-control systems, is adding control of Bose SoundTouch wireless multiroom-audio systems to its Total Control systems. Brita, the maker of water-filtration products for the home, has unveiled a Wi-Fi connected smart pitcher that automatically orders a new filter through Amazon's Dash Replenishment system when the old filter nears the end of its useful life.
For its part, Elliptic Labs of San Francisco has developed an ultrasonic technology that promises to bring touchless gesture-control and presence-detection capabilities to a wide range of IoT devices — such as smart thermostats, kitchen appliances, lighting control and security systems — to make devices easier to use, navigate content and access information.
Here's what the companies announced:
URC: Bose products incorporating Bose's SoundTouch wireless-multiroom-audio technology can now be controlled from URC's Total Control custom-installed home-automation systems via the systems' remotes, in-wall keypads and touchscreens, and mobile apps. The Bose products include wireless multiroom speakers, one-piece music systems, amplifiers and home theater systems.
URC's Total Control systems also control wired and wireless multiroom-audio systems including Sonos systems, Denon's Heos systems, and systems from Fusion, Autonomic, and CasaTunes.
URC's two-way Bose driver is available free to all URC authorized dealers by software consulting company Janus Technology at JanusTechnology.co.uk.
Bose has also been working with custom suppliers Elan, Control4 and Crestron to integrate its Sound Touch systems with those companies' installed home-control systems.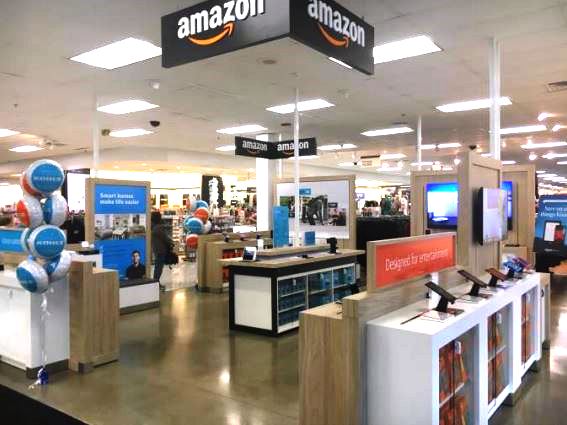 The Wi-Fi-enabled Brita Infinity pitcher automatically orders a new water filter through the Amazon Dash automatic replenishment system when the old filter nears its capacity.
Brita: The Wi-Fi-enabled Brita Infinity pitcher, available for purchase at a suggested $44.99, is equipped with a built-in counter that tracks the amount of water that passes through the pitcher's filter. The pitcher itself will automatically order a new water filter through the Amazon Dash automatic replenishment system when the old filter nears its capacity.
People who buy the pitcher register on Brita.com/infinity, connect the pitcher to their home network, and use their Amazon account to sign up for Amazon Dash Replenishment. The pitcher then connects with the service to ensure automatic replacement filter orders are made when the filter nears its capacity of filtering about 40 gallons of water.
The pitcher is among a handful of CE products launched this year to integrate with Amazon's Dash system, including Samsung and Brother printers that reorder ink cartridges. Other products include a Smart Dispense washer from GE and a smart blood glucose monitor from Gmate. A forthcoming smart dishwasher from Whirlpool is also planned.
The e-tailer's Dash Replenishment Service (DRS) can be integrated into smart devices via Amazon code and APIs.
Elliptic Labs: The company has developed ultrasonic technology that provides touchless gesture control of consumer devices such as smart-home devices and smartphones. The devices can be turned on and off and controlled via hand gestures.
The company's EASY IoT technology uses ultrasonic presence detection to wake up devices. When a device detects the presence of a hand or body, it goes into a waiting mode so it can recognize a hand gesture. IoT makers assign any meaning to a gesture.
The company said its ultrasonic solution is superior to optical or infrared sensors because it delivers touchless control from any point around a device at 180 degrees. It also features low power consumption and works in any ambient-light situation, the company said.
At the recent Mobile World Congress, the company demonstrated use cases involving a lamp, smoke detector and a wireless speaker.
Latest posts by Joseph Palenchar
(see all)