Samsung turned the page on its Galaxy 7 debacle today, introducing its newest flagship smartphones, the Galaxy S8 and Galaxy S8+.
Featuring an end-to-end "Infinity Design," the phones feature elonganted 5.8-inch (Galaxy S8) and 6.2-inch near-bezeless displays (Galaxy S8+) with Corning Gorilla Glass 5 on both the front and back.
The screens' 18.5:9 display ratio essentially mirrors that of the new LG G6 (18:9), lending each of the handsets a candybar-like form factor that allows for easier one-handed use.
Related:LG Poll Shows Size Matters
Both Galaxies have 8-megapixel f1.7 autofocus front cameras and 12-megapixel f1.7 Dual Pixel rear cameras. Both also have what Samsung said is the industry's first 10 nm chip, engineered to increase speed and efficiency.
The phones are the first mobile device certified by the UHD Alliance as Mobile HDR Premium.
They also have biometric authentication, with a fingerprint scanner and iris scanner, as well as IP68 water and dust resistance, MicroSD support up to 256GB, and wireless charging.
Related:Why The Galaxy S8 Is Way More Than A Phone
A Bixby button, Samsung's new personalized interface, lets users navigate through services and apps with voice, touch and text commands. Contextual awareness capabilities enable Bixby to offer personalized help based on what it continues to learn about the user's interests, situation and location, said Samsung, while consumers can shop, search for images and get details about nearby places with Bixby's image-recognition technology.
For example, if a consumer wishes to purchase something, he or she can point the camera at the item and a list of Samsung-partnered retailers will show where it's available.
In the U.S., the Galaxy S8 and Galaxy S8+ will be available in Midnight Black, Orchid Gray and Arctic Silver. Pre-orders for both Galaxy S8 and Galaxy S8+ will begin at 12:01 on March 30. AT&T, Cricket Wireless, Sprint, Straight Talk Wireless, T-Mobile, U.S. Cellular and Verizon Wireless will carry the Galaxy S8 and Galaxy S8+ in stores beginning April 21.
They will also be available in Best Buy and Target.
Consumers who pre-order a Galaxy S8 or Galaxy S8+ will receive a free Gear VR headset with Controller and Oculus content. A limited-edition bundle which adds a 256GB memory card and Bluetooth headphones by AKG, will also be available for $99.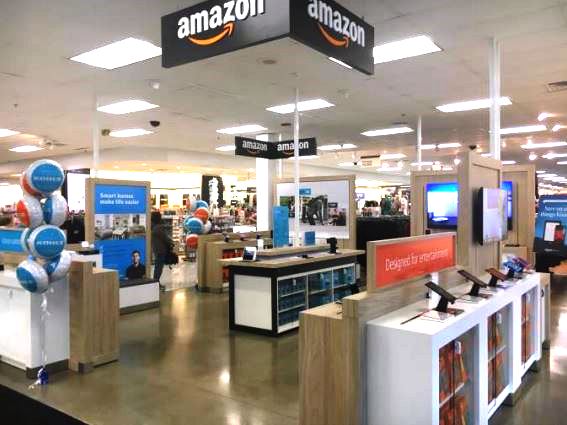 Samsung also introduced a new Gear 360 camera, this one capable of recording 4K video.
The camera features 8.4-megapixel sensors and Bright Lens f2.2 on both dual fisheye lenses. Real-time content sharing lets users sync a compatible smartphone or computer with the device to broadcast live video on such platforms as Facebook, YouTube or Samsung VR.
It comes with built-in Bluetooth and Wi-Fi and has a 1,160 mAh lithium-ion battery. The camera is compatible with a selection of third-party accessories and mounts, Samsung said, and offers greater compatibility with iOS devices.