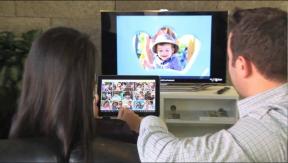 With some observers predicting that the continued growth of streaming-media delivery will lead to the death of physical media, a TWICE interview with representatives of the Blu-ray Disc Association (BDA) offered a very different story.
Samsung's Dan Schinasi, BDA's U.S. promotions chair, and Sony's Victor Matsuda, NDA's global promotions chair, noted that that sales of Ultra HD Blu-ray players were up 133 percent. They also pointed to an eight-fold increase of 2017 unit sales of UHD Blu-ray software, accompanied by the number of available titles more than doubling to over 250.
From a content perspective, Disney has announced support for the format. With that, all the major studios are on board.
From a hardware perspective, the format, its technologies and capabilities continue to evolve. The BD-R/BD-RE version is specifically designed to meet the preference for hard storage of content on the part of Japanese consumers. Aimed at direct recording of advanced broadcast and satellite systems, it will accommodate up to 100 minutes of 4K recording and 30 minutes of 8K content; however -RE is available only in Japan with no plans to release it in the rest of the world.
See: Netflix, Amazon, Hulu Remain Winning OTT Trio
Of greater interest to the global audience, Ultra HD Blu-ray now allows the option for HDR10+ and Advanced HDR by Technicolor, along with the mandatory HDR-10m and previously available option for Dolby Vision. To simplify consumer use, if an advanced HDR technology is present in either the disc player or display, but not both, the player will automatically default to the mandatory HDR10 format.
A key focus for the BDA in 2018 will be education, with a retail toolkit soon to be available. Along with consumer brochures, a 4K educational trailer and demo clips. To drive home the superiority of physical playback for 4K content — rather than streaming — some messaging talks to freeing the consumer from worries of slow broadband speed and limitations on streaming-content transfer rates to an average of 25Mbps, rather than 100Mbps.
On a broader level, there will also be educational material and side-by-side demo comparisons that explain the benefits of HDR and other underlying features of disc formats.
Beyond the retail information, the BDA will also make available five separate downloadable videos, and increase its social media presence.
With a combination of wider content availability, updated technologies and extensive consumer education, the BDA is poised to commit its efforts and assets to broaden consumer understanding and take-up of Ultra HD Blu-ray in 2018.
Latest posts by Michael Heiss
(see all)