New York – Until now, only Apple could inspire consumers to queue up on city streets for the release of a new smartphone.
But the exclusive club got its second member last week when Chinese startup OnePlus held pop-up events in nine cities around the globe for its soon-to-be-released OnePlus 2.
What made these gatherings unique, and an important study for students of CE marketing, is that the phones weren't even available for sale. Rather, fans of the upstart mobile brand lined up for hours by the thousands for a chance to spend a few minutes with demo units, rub shoulders with the youthful staff, and maybe, just maybe, win a coveted invitation to purchase the device.
That's right: The phones are available by invitation only, and you can only buy them direct from the manufacturer. Talk about demand generation!
For the uninitiated, OnePlus is a favorite of mobile enthusiasts for producing last year's unlocked OnePlus One, a well-crafted and highly praised "flagship-killer" phablet laden with top-flight specs, the CynaogenMod OS, and an attention-grabbing price tag of $300.
An affiliate of video darling Oppo, OnePlus planned on selling 30,000 of the debut devices and wound up shipping 1.5 million, co-founder Carl Pei told TWICE, pulling in a break-even $300 million in the process.
To hold down costs and price points, Pei and his boss, former Oppo exec Pete Lau, tightly controlled inventory by selling direct to fans via the invite system, and eschewed advertising in favor of an active online user forum and all the social media levers they could muster.
Their guerilla marketing approach culminated last month in what may have been the world's first product launch in virtual reality, replete with free cardboard VR headsets.
The sense of community engendered by the social outreach, paired with an aggressively-priced killer handset, has created a global army of rabid OnePlus fans. Indeed, just nine days after the follow-up phone's VR debut, more than 2 million people had placed their names on a waiting list … to receive an invitation … just to be able to buy the phone, which won't even be available until Aug. 11.
(Invites are also being auctioned off next week on eBay to raise funds for UNICEF's Tap Project, which provides clean water to underprivileged kids.)
To further fan the flames, the company staged the pop-up events over a 24-hour period in New York, San Francisco, London, Paris, Berlin, Milan, New Delhi, Bangalore and Jakarta.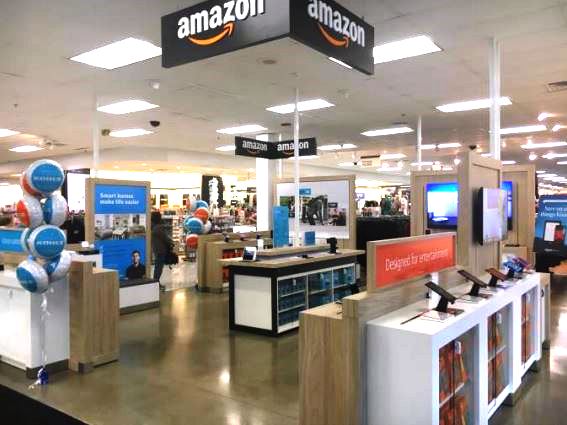 Pei, left, with communications chief Bridget Hickey and product head (and ex-Microsoft programmer) Helen Li at the Times Square pop-up event.
TWICE observed Pei in action in Times Square, where OnePlus set up shop in a geodesic tent. Beneath the giant digital billboards of LG, Samsung and Sony, he pressed the flesh, autographed phones, posed for selfies, and answered a reporter's questions. Here's some of what he had to say:
Direct sales: The pop-up events were intended to remove one of the "pain points" of the company's direct-sale model, he said, which prevents customers from touching and feeling the devices before purchase. The events also gave fans a chance to meet in person the employees they regularly engage with online.
Retail sales: Selling direct keeps the phones affordable by avoiding the mark-ups that retailers require, although the company is "open to discussions" with U.S. merchants, he said. It already sells through Amazon in India.
Unlocked phones: Pei believes that carrier contracts will soon be a thing of the past thanks to unlocked entries by OnePlus and others, and points to the latest phablet from Verizon partner Motorola as validation of the model.
Profitability: Selling the phones at cost is part of a longer-term strategy to amass a global following, and then expand into profitable accessories, software and services once the customer base reaches critical mass, he said.
Inexperience: Pei, 25, acknowledged that he "knew nothing" when he launched the company with Lau, and is quick to give credit to his OnePlus team, which handles 90 percent of the business.
Anti-marketing: The guerilla campaign that put him on the map was more or less concocted on the fly, rather than taken from somebody's playbook, although future marketers are already studying his. Pei said he recently addressed an MBA class at Northwestern University's Kellogg School of Management, but good luck replicating his recipe for success.
"We don't know what we're doing," he told them.
Latest posts by Alan Wolf
(see all)