For those not in the smartphone know, OnePlus is to handsets what T-Mobile is carriers.
While neither company is undercapitalized (OnePlus is an affiliate of China's Oppo), both have built their businesses by cultivating a scrappy, underdog mythos and rabid fan base through the masterful use of social media and website message boards.
Now in its fourth year, OnePlus just introduced its fifth flagship (and sixth phone in total), the aptly named OnePlus 5. True to form, the unlocked GSM series is solidly crafted and crammed to the gills with state-of-the-art innards and a new dual-camera set-up, but still sells direct from the company at a relatively modest price point ($479 for the 6GB RAM/64GB storage model and $539 for the 8GB/128GB step-up variant).
Also in line with its un-OEM strategy was a pre-release series of design leaks and teaser announcements, culminating in yesterday's global introduction online, and worldwide premiere in New York.
Held at an ice cream parlor in Manhattan's trendy Meatpacking District, just up the street (coincidentally?) from Samsung's 837 display space, the debut drew a three-deep queue that wrapped around three sides of a city block, more than rivaling any iPhone launch location.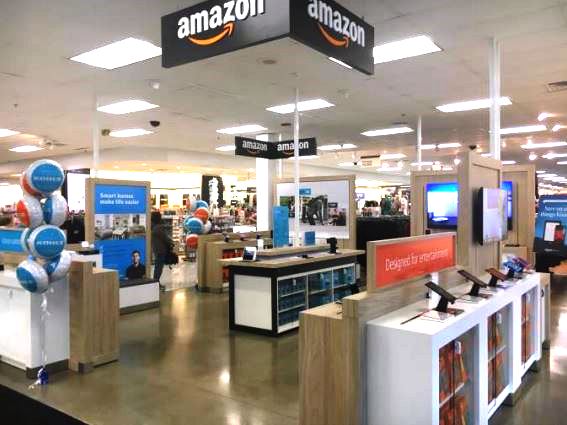 The throngs of followers – young, old, male and female – waited hours to be among the first to purchase the upgraded smartphone, perhaps snag a random gift-bag handout, and for the chance to meet the company's youthful disruptor-in-chief, co-founder Carl Pei.
See: Guerilla Marketing The Carl Pei Way
TWICE first encountered Pei at a similar pop-up event two years ago in Times Square to mark the launch of the OnePlus 2. Now, a little older and presumably wiser, we asked him what, if anything, he would have done differently from day one.
"I wouldn't do anything differently," he answered without hesitation. "Every mistake we made we learned from, and the cost of making a mistake is lower when you're still unknown."
Those early missteps included poor customer support; a classic sophomore slump with the OnePlus 2, which couldn't live up to the expectations set by its widely praised and wildly popular precursor; and, arguably, a sale-by-invite-only system that frustrated would-be customers but helped control inventory and fanned demand.
But now that it's becoming an established brand with a steadily climbing price tag, doesn't OnePlus risk its rebellious "flagship killer" cred?
"We're still a really small company compared to the giants," Pei responded. "Yet this was the third most-watched smartphone launch, after iPhone and Samsung."
Nonetheless, the upstart phone maker has since branched out into accessories (cases, cables, earbuds, T-shirts and premium travel bags) and has begun forging partnerships with carriers, including Great Britain's No. 2 mobile service, O2 (formerly BT Cellnet), and Finland's largest carrier, Elisa, where it was the No. 1-selling phone for 14 months. ("Well, actually 13 months," Pei corrected. "We lost a month when the iPhone came out.")
OnePlus followed up the New York event with next-day pop-ups in London, Berlin, Paris, Amsterdam, Helsinki and Copenhagen. The newest phone is already "our fastest-selling device ever" Pei declared in a tweet following a separate online pre-sale, and won't be formally released until June 27.
OnePlus 5 Specs

Dimensions: 154.2 x 74.1 x 7.25 mm
Weight: 153g
Material: Anodized Aluminum
Colors: Midnight Black, Slate Gray
OS: OxygenOS based on Android Nougat
CPU: Qualcomm Snapdragon 835
GPU: Adreno 540
RAM: 6/8GB LPDDR4X
Storage: 64/128GB
Battery: 3300 mAh with 1-hour Dash Charge
Screen size: 5.5 inches
Resolution: 1080P full HD (1920 x 1080 pixels) 401ppi
Aspect Ratio: 16:9
Display type: Optic AMOLED
Cover Glass: Corning Gorilla Glass 5
Rear camera wide-angle: 16-megapixel, with Sony IMX398 sensor and f/1.7 aperture
Rear camera telephoto: 20-megapixel, with Sony IMX 350 sensor and f/2.6 aperture
Front camera: 16-megapixel, with Sony IMX 371 sensor and f/2.0 aperture
Video: 4K, 1080p and 720p resolution at 30fps, and 1080p resolution at 60fps
Price:
$479/$539 direct in the U.S.
Latest posts by Alan Wolf
(see all)