TCL unveiled three new TVs in three distinct series at IFA this morning, along with an impressive conversational AI capability that allows natural voice interaction for control and information that may have provided a preview of how TVs will work from now on.
Although a TCL spokeswoman told TWICE that the company has no plans to bring these models to the U.S. at this time, the company chair and CEO Tomson Li noted that NPD ranked TCL the No. 5 TV brand in the U.S., making it the fastest-growing brand here and indicating the importance of the American market to the Chinese brand.
TCL's new flagship TV is the Xess (pronounced "excess") Private Theater X6, an 85-inch Ultra HD TV with walnut wood and copper highlights. It has a tubular wood-and-copper soundbar seemingly floating below the UHD display. Spec-wise, the X6 (Europe availability TBD), uses QLED quantum dot technology, is compatible with both HDR10 and Dolby HDR Pro, includes 1,200 LED backlots and 600 backlit partitions, and can achieve 1200 nits of peak brightness.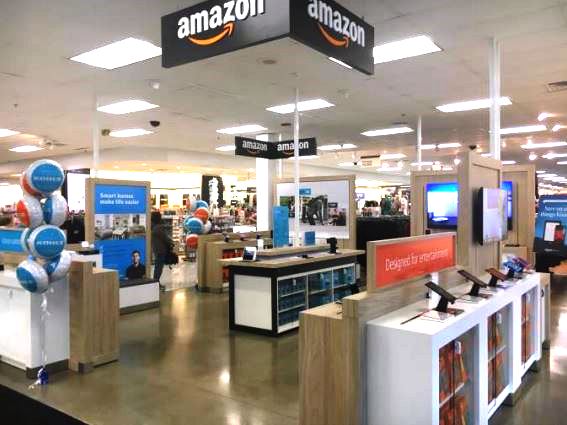 TCL senior product designer Tiago Abreu and the Xess X6 TV and sound system
Harman-Kardon designed the audio in the tubular sound bar, and includes Dolby Atmos, Dolby Panorama and DTS. There is a matching 7.1.4 speaker system that includes two speakers and a wireless woofer.
Design-wise, the premium X6 is highly stylized with an etched gold filament accents and a cloth-covered rear panel that hides the cables. No pricing was announced, but it is expected to go on sale in China by the end of the year and perhaps Europe by Christmas or early 2018.
In the middle of the new series is the 4000R curved Cityline C5 (availability TBD). Measuring just 9.9mm thin, the steel and aluminum-framed C5 includes Dolby HDR Pro, Harman-Kardon speakers, DTS and "smart listening" capabilities — users will be able to play music from their smartphones through the TV's speakers, which are covered with a sparkly blue "Starry Night" fabric mesh. No specific screen sizes or prices were announced.
The entry-level Popular P6, already available in China in 43- to 65-inch varieties, features a single body obsidian black frame, with 4.8mm edges and a 7.9mm body, and includes a physical power button. Europe availability is also TBD.
Talk To The TV
The Xess X6 will include TCL's conversational AI capability. Using a smart remote with a microphone and a mounted camera for user recognition, users can control how the TV performs and interact with whatever is on screen using natural language.
In an impressive live demo, TCL senior product designer Tiago Abreu asked the TV to play a specific movie, asked who the actor on screen was, asked for the star's bio, asked to see other movies featuring the star, asked for the most popular films the star appeared in, and then asked the TV to play the second film in the top row — not the name of the film. Answers both appeared on the screen and were spoken in a pleasant female voice. He also asked for the weather, what was on his calendar, received a calendar reminder, and made dinner reservations, and all replies were made vocally. But instead of using stilted language as one would with Alexa or Siri, he simple spoke as most people speak.
The AI system was co-designed with China's largest search company, Baidu Duer, along with Apollo AI and Google. Baidu designed the natural language interaction and the system runs its DuerOS.
Latest posts by Stewart Wolpin
(see all)