TCL Communications' Alcatel One Touch unit is going to the Mobile World Congress with a simpler brand name – Alcatel – a new focus on millennials, three new phone series, and its first 2-in-1 Windows tablet/laptop.
The company said it is not only simplifying its name but also its message as it increases its marketing and product focus on millennials. Alcatel is redirecting its efforts toward college students, young adults, and young parents with its new lineup, which maintains a focus on affordability and offers such features as customizable covers, DJ mixing software, enhanced audio, and virtual reality.
Alcatel is enabling virtual reality experiences by offering the Idol 4S in packaging that turns into virtual reality goggles, which are plastic and use the phone as a display. The phone's' included OneTouch VR Store app downloads such VR content as games and video and streams VR content from the LittlStar VR site.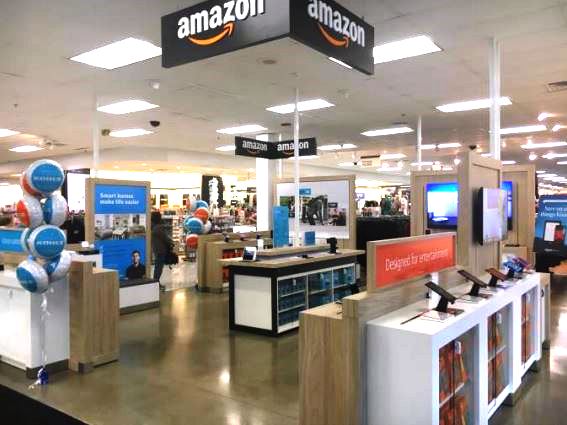 TCL's Alcatel One Touch unit shortened its name to Alcatel.
The flagship Idol series is one of three new phone series that will be unveiled at this week's MWC. The other two are the Pop 4 series, available in multiple colors and styles, and the Pixi 4 series, positioned as the most affordable of the three series. Also new is the Plus 10 2-in-1.
Wayne Lam, principal analyst at IHS Technology, said that with the newbranding and logo strategy, along with the higher tier positioning of the Idol 4 and 4S, Alcatel is moving "to differentiate itself from the crowded 'value' smartphone OEM marketplace." Notably, he said, "alongside the strong industrial design, Alcatel is choosing to switch to better chipsets."
Details on the Pop4 and Pixi 4 series will be announced tomorrow, but Alcatel revealed extensive details about the Idol 4 and 4S and the Plus 10.
Idol 4, 4S: Both models are LTE/HSPA+ Android 6.0 Marshmallow phones offering similar performance and features with some exceptions. The step-up Idol 4S, for example, features 5.5-inch QHD Amoled display, whereas the Idol 4S features smaller 5.2-inch 1080p LCD IPS display. Both feature octacore processors, but the 4S processor runs at 1.8GHz+1.4GHz, while the smaller phone runs as 1.7/1.2GHz. The former comes with 32GB storage, and the latter with 16GB. Batteries are 3,000mAh and 2,610mAh, respectively.
The step-up model captures 2K video up to 30fps, while the latter captures 1080p at 30fps. The step-up also stores 4K video up to 30fps, while the latter stores 1080p at 30fps.
Both models feature Category 6 LTE speeds (150Mbps down/50Mbps up),3GB RAM, Wi-Fi 802.11 a/b/g/n/ac, 16- and 8-megapixel cameras, HD Voice, dual stereo speakers rated at 2×3.6 watts, and 512GB microSD card slot.
Both models also feature a "boom key" to enhance audio and video playback, gameplay, picture taking, and video capture. The key lets users instantly snap a photo even if the phone is in standby mode, and holding the button puts the camera in burst mode. The key also shuffles photos in the gallery to create collages or short slideshows for sharing.
During video payback, the boom key adds such effects as replaying the previous second of video three times or changing playback speed. In video-recording mode, the button broadcasts the video live. When games play, the key increases volume and adds spatial effects, and when the home screen is displayed, the button creates a 3D effect.
Also for picture taking, the phones take 360-degree photos from the main and selfie cameras and deliver fast 0.1- to 0.3-second autofocusing.
Both phones also come with Waves sound processing to optimize playback quality depending on the media used. And both come with JBL earbuds.
Both models also feature a UI that turns itself upside down when the phone is upside down so users always see the UI in the correct position. For stereo playback, the left and right channels are always on the correct side even when the phone is flipped.
Alcatel promises console-quality 3D gaming on both models, thanks to their Qualcomm Snapdragon processors.
Both also share such key features as 6.9m depth, metal frame in choice of four colors, and glass back cover.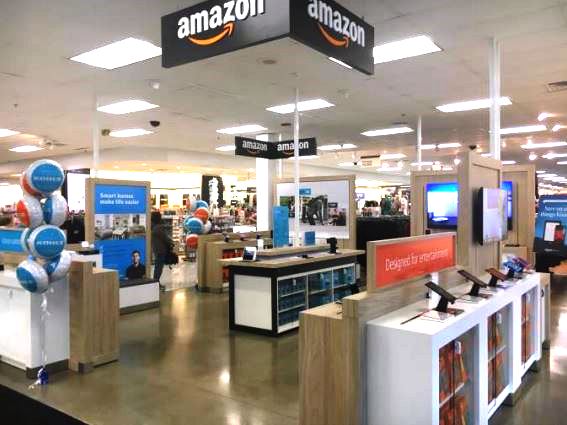 Alcatel's Plus 10 2-in-1 tablet with LTE/Wi-Fi-equipped keyboard that doubles as a Wi-Fi hot spot.
Plus 10: The tablet, the 10.1-inch 32GB Plus 10, is unique in that it comes with a detachable keyboard that incorporates LTE and Wi-Fi for use as a mobile hotspot delivering Internet access for up to 15 devices at a time.
Unlike most 2-in-1s, the company said, Plus 10 features standard USB, micro USB and micro HDMI, enabling connections to a hard drive, mouse, USB key, secondary screen and the like.
It comes with 32GB storage that can be expanded via an external 64GB SD card.
It runs on 2GB RAM and 1.92GHz quad-core Intel Atom Z8350 processor. The tablet and detachable keyboard comes with their own batteries, rated at 5,830mAh and 2,580mAh, respectively.
Other key features include dual front speakers with 3D audio effect, 1280 by 800 IPS display, Wi-Fi b/g/n/, Windows 10 Desktop OS, and dual 5- and 2-megapixel cameras.
PLUS 10 will be offered in several finishes.
U.S. availability dates for the new products weren't announced, nor were prices.
Latest posts by Joseph Palenchar
(see all)