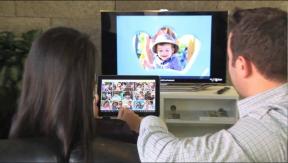 Morgan Hill, Calif. — Velodyne appointed company veteran Rob Morse to the position of business development director for audio.
Morse, who joined Velodyne in 2006 as an audio product support specialist, will work with the company's audio inventory, product development, engineering and sales teams to build and manage strategic business relationships and expand Velodyne's core audio business, the company said.
"In the year ahead, we will expand and deepen our line of offerings in audio," said Morse.
In audio, the company currently offers headphones, active wired and wireless in-room subwoofers, in-wall subwoofers, subwoofer amplifiers and accessories.
As an audio product support specialist, he was responsible for post-sale and technical assistance to dealers and consumers. He was later named product support specialist for Velodyne's LiDAR division, which develops and makes sensor technology for use in autonomous vehicle applications, 3D mobile and aerial mapping, and vehicle safety systems.
Morse was then promoted to director of support services for both the audio and LiDAR divisions, providing pre- and post-sale support to dealers.
Before joining Velodyne, Morse was a radio broadcast engineer, sold electronics at Circuit City and Best Buy, and served as Video Only's regional distribution manager and regional sales manager.