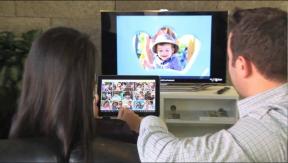 Amsterdam – GPS supplier TomTom posted second-quarter and first-half net profit declines of 14 percent and 26 percent, respectively, on sales declines of 4 percent and 11 percent.
The second-quarter net profit of 7.7 million Euros, however, was enough to offset a 2 million Euro loss in the first quarter to maintain first-half profitability. The company returned to profitability in 2012 with a net profit of 129.2 million euros after a 2011 net loss of 439 million euros.
In the quarter, the company's personal navigation device (PND) revenues remained flat in a market whose unit sales declined in both Europe and North America, the company said. Europe's PND market volume fell 14 percent to 2.1 million units compared to the year-ago quarter, and the North American market fell 27 percent to 1.3 million units.
TomTom's unit share in Europe increased to 50 percent from 44 percent year-over-year, and the company's North American share decreased from 19 percent to 18 percent.
Consolidated sales slipped 4 percent in the quarter to 250.3 million euros and in the half by 9 percent to 451.8 million euros, with net profits slipping 14 percent in the quarter to 7.7 million euros and by 26 percent in the half to 5.5 million euros.
Sales in the consumer group, which is TomTom's largest business segment, slipped 4 percent in the quarter to 149 million euros and by 11 percent in the half to 250 million Euros. Within the segment, the quarter's PND sales remained steady at 108 million Euros.
"We started to bring our new consumer product ranges to market towards the end of the quarter in the form of PNDs and sport watches," said CEO Harold Goddijn. "We expect to benefit from the new navigation engine and user interface in the PNDs more broadly across our product ranges in the future." Initial expert comments and customer reactions "are strongly positive," the company said.
A new GPS watch started shipping in the U.S. in early July and will roll out to the rest of the world during the summer, the company noted.
In the automotive OEM segment, sales were off 13 percent in the quarter to 52 million Euros, business solution sales were up 13 percent, and licensing revenue was flat.
Latest posts by Joseph Palenchar
(see all)