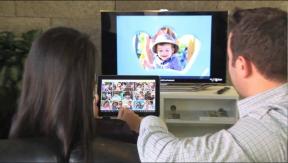 Purchase, N.Y. – For CE retailers that opened their doors on Thanksgiving the gambit may have paid off.
According to a MasterCard SpendingPulse report, CE sales enjoyed triple-digit growth on turkey day compared to 2012, as consumers proved eager to leave the dinner table for doorbuster deals on tablets, TVs and other tech devices.
But the heavy holiday draw ate into Black Friday sales, which declined slightly for CE.
The shift to "Red Thursday" was evident in product categories across the board. Total retail sales on Thanksgiving rose 23.7 percent, MasterCard said, while Black Friday sales were only up 2.9 percent.
The company also found that 70 percent of Black Friday consumer spend occurs at the first two stores visited.
"With these kind of holiday shopping statistics, it's no wonder retailers are competing to open earlier and earlier every year so they can be first to capture those critical dollars," observed Sarah Quinlan, market insights senior VP for MasterCard Advisors, the company's market research wing.
"And it appears this year, for the electronics category in particular, it worked."
MasterCard's SpendingPulse reports track retail sales across all forms of payment including credit cards, cash and check.
Latest posts by Alan Wolf
(see all)