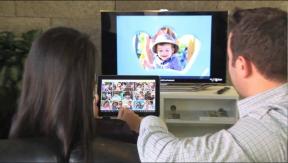 Framingham, Mass. — Staples reported lower sales and earnings for its fiscal first quarter.
Net income declined 9.1 percent to $169.9 million, and net sales slipped 3 percent to $5.8 billion for the three months, ended May 4.
The No. 1 office-supply chain said sales were impacted by the closure of 97 stores in North America and Europe during the preceding 12 months and unfavorable foreign exchange rates.
Operating income fell 12 percent to $170 million as the company continued to pay down debt and make capital investments to accelerate growth.
"We're gaining momentum in many parts of our business," chairman/CEO Ron Sargent said in a statement. "We're driving growth online and in categories beyond core office supplies, and we look forward to building on our progress throughout 2013."
Within its North American retail business, sales dipped 3.5 percent to $2.8 billion, comp sales slipped 2 percent, and online sales edged up 3 percent. Staples attributed the brick-and-mortar sales decline to the closure of 48 stores over the prior 12 months, a 2 percent falloff in traffic, and flat average order size. The company also cited soft demand for computers, software and tech accessories, but reported strength in tablets, copy and print services, and food and cleaning supplies.
Operating income in North America fell nearly 18 percent to $172 million due to investments in Staples.com, debt repayment and costs associated with "optimizing the store labor model" in the U.S.
During the quarter the company closed 11 more U.S. stores.
Staples faces a shifting office-supply landscape as competitors Office Depot and OfficeMax prepare for a year-end merger. Analysts said Staples could benefit from the expected closure of the chains' overlapping stores, although the union may also result in a stronger No. 2 rival.
Latest posts by Alan Wolf
(see all)