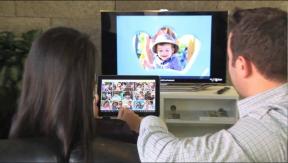 New York — SiriusXM posted record revenue in its fourth quarter and full fiscal year, but net income fell in the quarter as the company lost subscribers for the first since the second quarter of 2009.
During the quarter ending December, the company lost 22,756 subscribers because a 411,484 gain in self-pay subscribers did not offset a 434,240 loss in trial subscriptions paid by automakers.
The company called the loss of paid-for trial subscriptions a one-time occurrence because "a major OEM shifted to unpaid trials during the period, resulting in the one-time decline," the company said.
For the year, the self-pay subscriber base grew 7 percent to 21.1 million out of a total year-end subscriber base of 25.6 million, which was also up 7 percent from year-end 2012.
Revenues rose in the fourth quarter by 12 percent to exceed $1 billion, marking the company's first $1 billion quarter. For the full 2013 fiscal year, revenues also rose 12 percent to $3.8 billion.
Fourth-quarter net income fell 58.3 percent to $65.2 million. For the year, net income fell to $377.2 million from 2012's $3.47 billion. The size of the full-year drop is attributable mainly to a one-time second-quarter 2012 income-tax benefit of $3 billion exercised to take advantage of previous years of net operating losses (NOLs).
For the full year, the company gained 1.66 million net new subscribers, down from 2012's 2 million and 2011's 1.7 million.
For 2014, the company forecasts 1.25 million net new subscriber additions, down from 2013.
In other metrics, the company said factory-installed satellite-radio penetration in new vehicles rose to 71 percent in the quarter, the highest in company history, and will remain at about 70 percent in 2014.
About 25 percent of vehicles on the road have satellite-radio subscriptions, said CEO Jim Meyer, and those 60 million vehicles will double in five years to more than 110 million.
Meyer also noted that as satellite radio penetrates more mid- and low-end vehicles, the conversion rate from trial subscriptions to paid-for subscriptions might fall, and lower income subscribers churn more frequently, but lower income subscribers are still nonetheless profitable because of falling subscriber acquisition costs.
Latest posts by Joseph Palenchar
(see all)