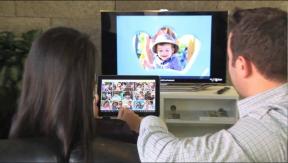 Newport Beach, Calif. — The Home Entertainment (THE) Show Newport, to be held May 31 to June 2, is expected to sell out of exhibit space early, according to show organizers.
Currently, occupancy levels are exceeding 2012 figures, and exhibit space in the Hilton is already sold out. Exhibit space is still available at the Atrium hotel, adjacent to the Hilton, but is filling up fast, according to a statement.
Richard Beers, president of THE Shows Newport and Las Vegas, said, "Bob Levi, president of the Los Angeles and Orange County Audio Society (LAOCAS), deserves a lot of credit," says Beers. "Bob is relentless in his support of THE Show, and, working together, LAOCAS and THE Show have grown at a staggering rate." Levis said LAOCAS has gained 500 new members in the past two years.
Beers noted that last year the event attracted more than 7,500 attendees last year, and with "increased advertising, networking, social media and simple word-of-mouth enthusiasm, we expect to increase that number significantly." There will be 150 exhibitors at this year's event.
Two ballrooms have been added, one dedicated to vinyl and the other dedicated to the headphones industry, Beers said.
The vinyl exhibit booths will be coordinated with the help of Jim Kaplan of Record Collector magazine, which will bring in record dealers from all over Southern California. Michael Mercer, of The Daily Swarm, Positive Feedback, Enjoy The Music, HP Soundings and more, is helping to put together exhibits of the best in high-end headphones.
Concerts included with the entry fee will be held Friday and Saturday starting at 6:30 p.m. Mike Garson, jazz legend and pianist for David Bowie, among many others, will perform once again, joined by Tierney Sutton (Friday) and six-time Grammy nominee Nnenna Freelon (Saturday).
The Atrium Hotel courtyard will offer continuous live entertainment during the day. In the evening there will be DJ entertainment at the Poolside Bar, and vinyl and headphone exhibits in the expanded ballroom.
THE Show Newport will be held at the Hilton Irvine and Atrium Hotels in Irvine, Calif. Opening Day is Friday, May 31, beginning at 11 a.m. Saturday and Sunday, June 1-2, THE Show will open at 10 a.m. Exhibits are open until 6 p.m. daily, with continuous entertainment.
For more information and to pre-register, go to THEShowNewport.com.