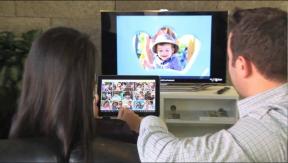 Boston — Shopguard has named of Tanya Anderson Perry as U.S. sales, marketing and operations VP.
Shopguard Systems Limited provides security, display merchandising and interactive visual in-store media solutions for retailers all over the world.
Perry, a CE veteran with such firms as BlackBerry and LG Electronics, among others, will be responsible for Shopguard's U.S. business.
This move by Shopguard is part of a strategic initiative to strongly grow its presence and capability in the U.S. market, serving wide segments of retailers and resellers with its unique assortment of visual display and technology solutions.
Sandor Ambrus, CEO of Shopguard, said of Perry, "Her deep background in the consumer electronics and mobile marketplaces, combined with her expertise in sales, marketing and operations, will ensure that our
customers in the U.S. receive great technology solutions, superior service and support."
"I'm thrilled to join the Shopguard global organization, focusing my efforts on the U.S.," said Perry.
Perry can be reached by email at [email protected].