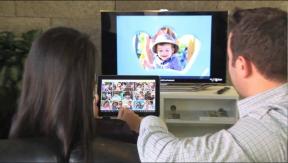 Naperville, Ill. — OfficeMax said a 4.3 percent decline in second-quarter net sales, to $1.5 billion, contributed to a $10 million loss for the period, ended June 29.
The No. 3 office-supply chain also reaffirmed previously reported progress toward a planned merger with Office Depot by year's end.
Within OfficeMax's retail segment, sales declined 5.6 percent to $683.4 million and comp sales slipped 3.6 percent due to decreased customer traffic and reduced CE sales. Comps for the company's 842 U.S. stores fell 3.7 percent and comps for its 90 locations in Mexico declined 3.4 percent.
In a statement, president/CEO Ravi Saligram said, "Sales declined in the second quarter, which impacted profitability compared to the prior year period. We continue to implement cost reduction measures to align our expenses with our revenue base and expect second-half profit performance to improve versus the first half."
He added that the company's balance sheet was bolstered by a $72 million cash infusion last month from its investment in Boise Cascade, and that despite "secular challenges and an uneven economic recovery, we remain committed to restoring sales growth by evolving our business model to focus more on services, innovating new products and categories, growing our adjacencies, and building our omni-channel capabilities."
As for the forthcoming merger with Office Depot, Saligram said, "We are extremely pleased with the progress of our joint integration planning teams, which will facilitate a smooth transition for all of our stakeholders and allow us to begin capturing identified cost synergies immediately following the close of our pending merger transaction."
Latest posts by Alan Wolf
(see all)