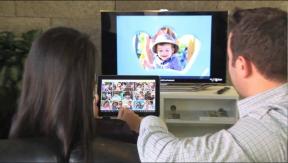 Redmond, Wash. — Microsoft reported record fiscal Q2 revenue and higher net and operating income year on year for the quarter, ended Dec. 31, 2013.
Revenue was $24.52 billion up from the prior year's $21.5 billion. Net income was $6.55 billion, up from the prior year's $6.37 billion, and operating income was $7.96 billion for the quarter, up from the prior year's $7.77 billion.
"Our commercial segment continues to outpace the overall market, and our devices and consumer segment had a great holiday quarter," said Steve Ballmer, Microsoft's CEO, in a statement. "The investments we are making in devices and services that deliver high-value experiences to our customers, and the work we are doing with our partners, are driving strong results and positioning us well for long-term growth."
"We delivered record revenue as demand for our business offerings remains high and we made strong progress in our devices and consumer segment," said Amy Hood, chief financial officer at Microsoft.
Devices and consumer revenue grew 13 percent to $11.91 billion. Windows OEM revenue declined 3 percent, reflecting strong 12 percent growth in Windows OEM Pro revenue, offset by continued softness in the consumer PC market.
Surface revenue more than doubled sequentially, from $400 million in the first quarter to $893 million in the second quarter.
Microsoft also said it sold 7.4 million Xbox console units into the retail channel, including 3.9 million Xbox One consoles and 3.5 million Xbox 360 consoles.
Latest posts by Steve Smith
(see all)